Los Angeles, January 31, 2018 – Native Instruments today released a new Sounds Originals sound pack from Grammy-nominated, multi-platinum producer, musician, and composer Tom Holkenborg, aka Junkie XL. The pack, Desert Dystopian, captures the energy of Holkenborg's blockbuster film scores, incorporating strong rhythms, brutal basses, expansive brass and strings, plus compelling sound design. The pack is part of Sounds.com's Sounds Originals digital residency, which presents exclusive content from musical trailblazers across multiple genres.
Tom Holkenborg has been an in-demand artist for more than 25 years. After creating some of the most memorable electronic music and remixes of the 1990s and 2000s, he has gone on to produce compelling soundtracks for video games and original scores for well-known Hollywood films, including Deadpool, Mad Max: Fury Road, and Tomb Raider. His scores often blend traditional orchestral sounds, intense percussive passages, distorted electronic textures, and dramatic sound effects to create gripping soundtracks for extreme action sequences.

For his Sounds Originals digital residency, Holkenborg constructed a pack that draws from the excitement of his highly successful scores. The pack combines driving drum ensemble rhythms, gritty synth basses, guitar feedback loops, and metallic textures with orchestral soundscapes and explosive sound design, providing an array of new tools for building engaging tracks.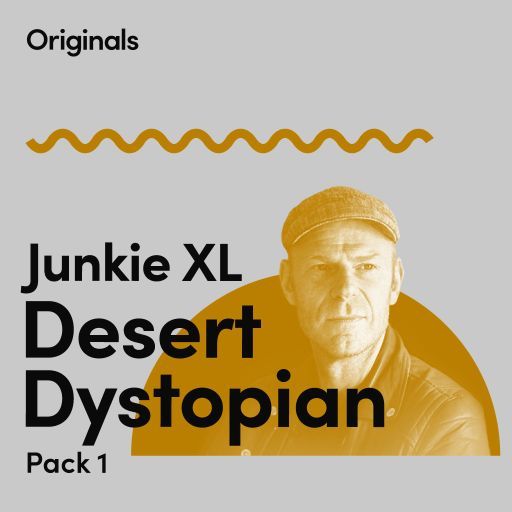 "Whether you're assembling a new dance track or scoring the next Hollywood blockbuster, you need inspiration," says Holkenborg. "By sharing my sounds and techniques as part of the Sounds Originals series, my hope is that I can give music makers around the world a source of inspiration, and even a glance at my approach – which will hopefully help spark some truly creative results."

The exclusive Desert Dystopian pack is available for free to Sounds.com subscribers through the website. Users can draw from this extensive collection of loops and one-shots in crafting their own scores, soundtracks, and more.
Web:
https://sounds.com/release/8981
Sounds.com provides three subscription plan levels – Essential, Pro, and Ultimate – so users can select the right amount of downloadable content per month for their creative needs. Subscribers can easily track their usage and change plans as necessary.