We loved Softube's Console One hardware and software controller combination when we checked it out back in 2014. Now the company has come up with a new version and thanks to the success of the original, has even managed to significantly lower the cost from $849 to $499, and assures us this is a permanent drop. The company has also made it possible to use some UAD plugins with the system, not just Softube's own plugins as before.
We found Console One to be a uniquely helpful product, providing a very ergonomically pleasing way to take control of mixing without requiring a large amount of desk space. Now in addition to incorporating Softube's own plugins you can also use select UAD plugs as well, further opening up the system. Keep an eye out for a review in the near future!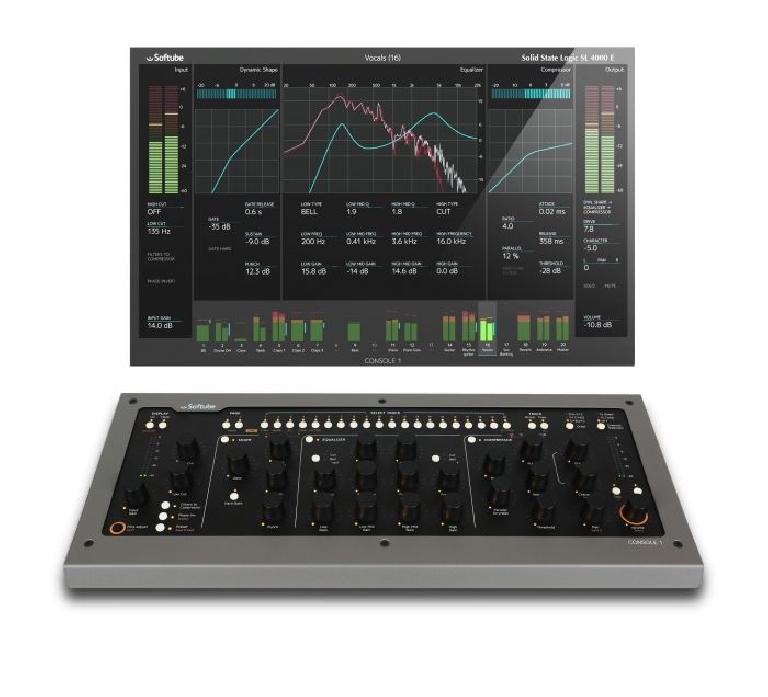 Console One MkII Key Features
A unique centerpiece for any DAW based studio
Included model of Solid State Logic SL 4000 E console
Expand the system with over 60 Console 1 ready plug-ins from Softube and Universal Audio
No mouse, no mapping, no hassle
Premium quality hardware
Mk II version offers same quality at a more affordable price
Console One MkII is available now, priced $499.
Check out the review of Console One Mk1 here.
Read more about the new version here.