Vinyl has surged massively in popularity in recent years, and yet many audio interfaces are not designed to cope with the unique requirements of hooking up turntables to your production setup. iConnectivity is looking to remedy that with its new spinXLR, a turntable-to-XLR interface. Here's Rodney from iConnectivity explaining how it works!
The designers describe the idea behind the new interface.
"The sound quality is unreal, yet spinXLR is surprisingly affordable. Professional balanced XLR lines eliminate the hum pickup that plague regular wires. Phantom power from your audio interface or mixer means no wall plug - this interface is totally self-contained to streamline your setup.
Whether listening back to test pressings of new recordings, sampling undiscovered gems from old half-forgotten albums, or simply listening for pleasure on the best gear around, spinXLR deserves a place in every studio that works with vinyl records. Just plug in your record deck, connect the balanced lines to your professional audio interface or mixer, and listen in awe."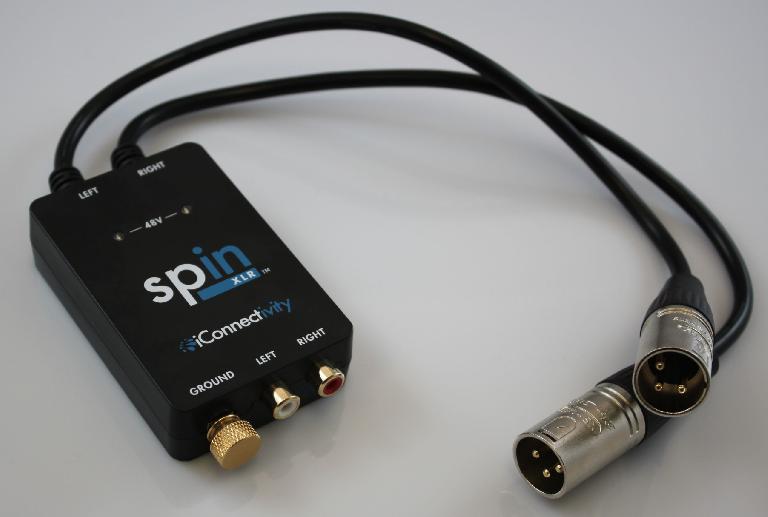 spinXLR Features
Stereo RCA Phono inputs accept magnetic phono cartridge outs from any turntable
Ground wire attachment eliminates hum.
+48V phantom powered from any XLR input (audio interface, mixer, mic preamp). No wall power required.
Standard RIAA de-emphasis equalization curve built in; no additional processing required.
Balanced XLR outputs ensure low-noise connections, especially in live situations.
spinXLR is available now with a price of $59.
Read more about it here.