Synth specialists Elektron make some weird and wonderful hardware and at NAMM 2017 the company took the covers off Digitakt, its new compact drum sampler and sequencer. According to Elektron, "It contains all the necessary tools to make people move to the beat. A digital and highly flexible sound engine, sampling capability, a live-friendly sequencer and the means to control external MIDI gear. Rounded off with a super crisp OLED screen and wonderfully tactile back-lit buttons"
With eight voices, eight audio and eight MIDI tracks internally as well as Elektron's Overbridge technology that allows the company's instruments to also work as software plugins, it certainly looks like a serious piece of gear, but one that also maintains an element of fun, blending hard electronic with warm analog processing.
Digitakt highlights
8 internal audio tracks
8 dedicated MIDI tracks
1 × Multi-mode filter per audio track
1 × Assignable LFO per track
Delay and Reverb send FX
Sampling capability

64 MB sample memory
1 GB +Drive storage
2 × ¼" input & 2 × ¼" balanced output
1 × High Speed USB 2.0 port
MIDI IN, OUT and THRU ports
Overbridge support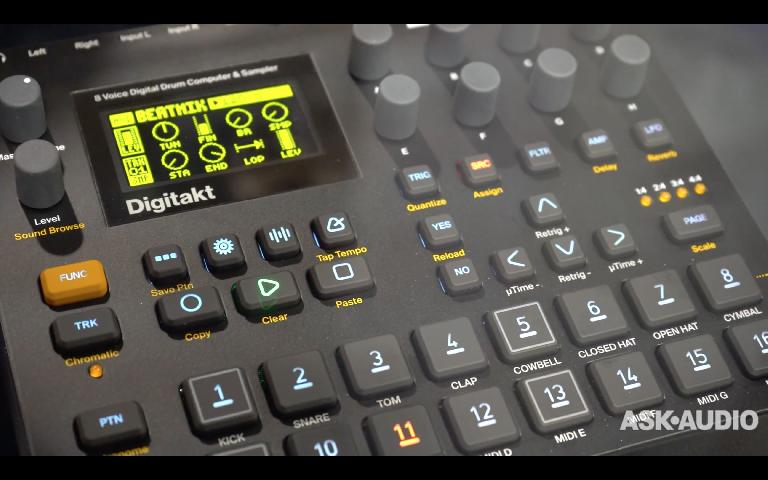 Digitakt will be available spring 2017 at an expected price of $650.
Read more about it here.