Avec la nouvelle technologie exceptionnelle du clavier, l'amélioration de l'action pondérée Grand, Ivoire tactile et la mémoire paginée pour le Piano Library exclusive Nord - le Nord Piano 3 prend le piano sentir et de réalisme à un nouveau niveau.
VIRTUAL HAMMER ACTION TECHNOLOGY
La technologie exclusive Virtual action Marteau Nord simule les mouvements de marteau dans un Grand Piano délivrant une authenticité exceptionnelles et la réponse dynamique. Le plateau de clavier Triple capteur permet des mouvements clés à être déterminés avec précision étonnante. Le résultat est une action du clavier qui gère jeu dynamique avec un contrôle incroyable à tous les niveaux de vitesse.

Repetitions
La technologie Virtual Action Nord Marteau vous permet de produire une nouvelle note sans lever la clé complètement. Cela permet de répétitions plus lisses que le ton est complètement imbibé pas entre les accidents vasculaires cérébraux, semblables à des transitions fluides d'un piano à queue.
Extended Triggering Range
La nouvelle technologie de clavier rend à la fois haut et en bas de déclenchement possible, résultant en un contrôle incroyable lors de la lecture percussion ainsi que pianissimo avec les touches demi-enfoncé.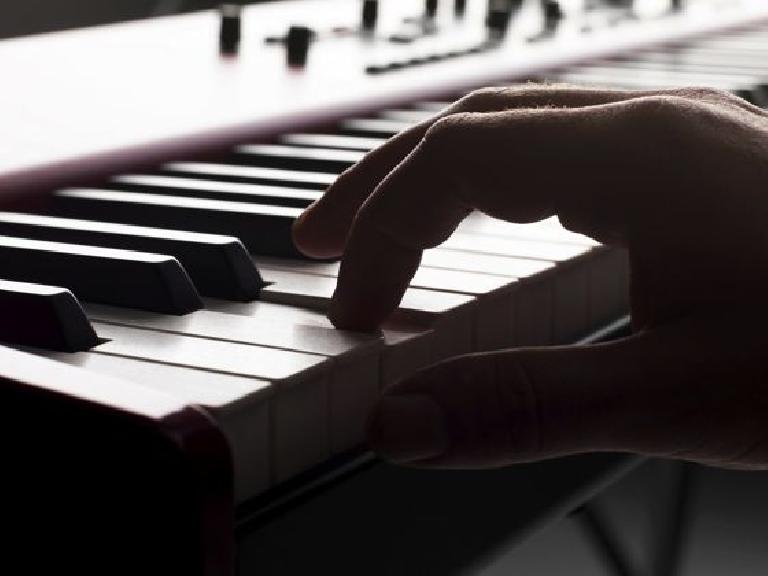 Dynamic Release
La technologie Virtual action Marteau comprend également la vitesse de presse sensible, amortissement dynamiquement le son en fonction de la rapidité avec laquelle vous relâchez la touche.
GRAND WEIGHTED ACTION AND IVORY TOUCH
Le plateau de clavier a ajouté du poids pour améliorer le contrôle dynamique et dispose d'une texture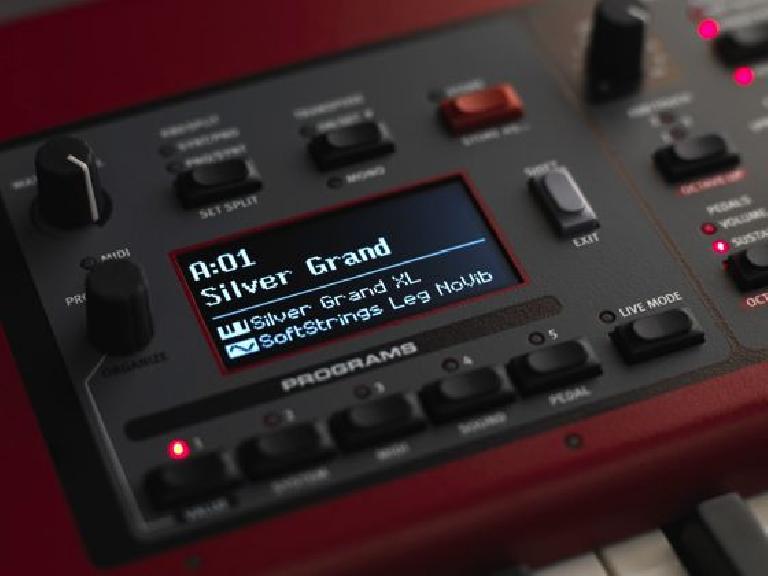 NORD SOUND LIBRARIES
Les Nord Piano 3 caractéristiques 1 Go de mémoire dédiés aux sons exclusifs de la Bibliothèque Nord Piano soigneusement sélectionnés pour leur caractère spécifique et individuelle. La Bibliothèque Piano Nord en pleine expansion est rempli avec des instruments acoustiques et électriques échantillonnés de manière unique, avec une gamme exceptionnelle de niveaux de vélocité permettant un contrôle dynamique exceptionnelle.
La Banque usine dispose de 6 pianos à queue, 5 Pianos, 11 pianos électriques, Clavinet et clavecins. Remplacement des sons dans votre Nord Piano 3 est tout simplement une question de glisser-déposer des fichiers dans le Nord Sound Manager pour Mac et Windows.
La section Synth de l'échantillon dans le Nord Piano 3 a 256 Mo de mémoire dédiée au Sample Library 2.0 Nord - notre sélection essentielle de sons échantillonnés de haute qualité à partir d'un large éventail de genres, y compris les sons de la licence exclusive Mellotron et Chamberlin.
MODEL
Le Nord Piano 3 intègre un nouveau capteur triple plateau de clavier avec une touche d'Ivoire et l'amélioration de l'action pondéré grande (AC).
Le Nord Piano 3 pèse 18,2 kg (40,7 lb) et mesure 1 287 mm (50,7 "), 121 mm (4,8"), 340 mm (13,4 ").
PRICING AND AVAILABILITY
Le Nord Piano 3 doit arriver au Royaume-Uni mai 2016 avec le prix annoncé. Comme tous les claviers Nord, le Piano 3 est fait à la main en Suède avec une attention méticuleuse aux détails et contrôle de la qualité.
Nord est distribué au Royaume-Uni / ROI par Sound Technology Ltd.