Anaheim, California, January 22, 2015 - Apogee Electronics, industry leader in digital audio recording technology since 1985, is pleased to introduce Groove '" a new portable USB DAC and headphone amp for listening to music on your Mac or PC. Built upon Apogee's 30-year history of award-winning digital audio technology for music creation, Groove unlocks the highest possible quality of any headphones or powered speakers you have, allowing you to listen to the music you love with incredible lifelike clarity.
We spoke to Brad Delava from Apogee at NAMM who told us more about the Groove:
Apogee's digital audio technology has been trusted by professional recording artists, producers and engineers from around the world to create countless GRAMMY® and OSCAR® winning recordings since 1985. For the first time, Groove puts this same technology into a compact, durable, easy to use interface for consumers, providing a music listening experience of unparalleled quality, as it was originally captured in the recording studio.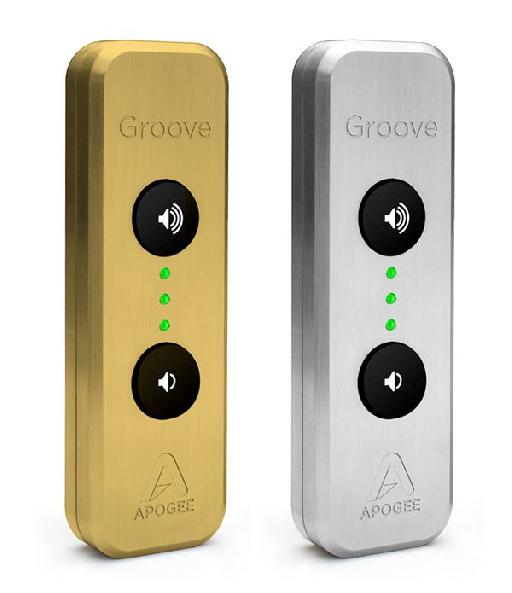 Limited edition Groove for Apogee's 30-year Anniversary

Groove's innovative circuit design provides an even distribution of output power across the audible frequency spectrum, correcting impedance imperfections often found in entry-level headphones and powering even the most demanding high impedance headphones. Setup is easy - simply connect Groove to your Mac or PC with the included USB 2.0 cable and plug your headphones or speakers into Groove's