Clavia DMI AB are proud to announce the Lead A1R, a desktop/rack-mountable version of the new Lead A1 analogue modelling synthesizer. Identical in feature set, the Lead A1 and A1R combine our next-generation analogue modelling engine, with an innovative streamlined interface for fast-track programming.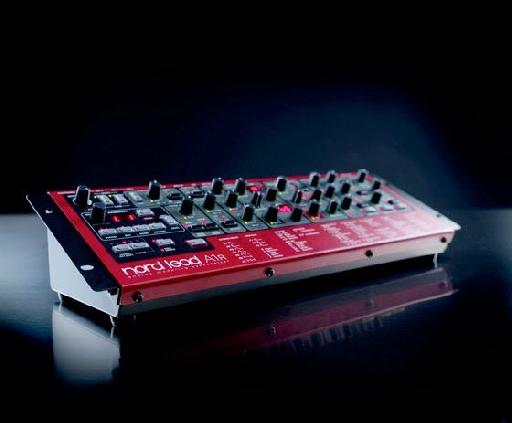 Nord Lead A1R.
Analogue Modelling
The Lead A1 and A1r are equipped with an all new analog modelling sound engine. As the original inventors of virtual analogue, this is our next-generation analogue modeling, capable of reproducing the character and nuances of the vintage synths of your dreams with breathtaking accuracy. 24-voice polyphonic and four part multi-timbral, the Lead A1 and Lead A1R are flexible choices for either stage or studio, delivering a stunningly rich and versatile pallet of sounds.
The Need for Speed
The Lead A1 and A1R also introduce an innovative new front-panel user interface designed by Clavia to make programming quick and easy, while retaining hands on flexibility.
'We've been thinking about and honing this interface for a number of years in response to what we hear from many professional players regarding the ever-increasing time pressures in creating sounds for stage or studio.'