VANCOUVER, CANADA '¢ December 2nd, 2014 - NonLinear Educating, the company behind popular online software training portals AskVideo.com and macProVideo.com, announces the launch of their new Video Learning Platform with the Musician's Institute, the College of Contemporary Music in Hollywood, CA.

NonLinear Educating's new learning platform provides a white-label online training solution that schools and universities can deploy from their own websites. The platform is branded for the school, so students enjoy a seamless educational experience without needing to leave the school's own ecosystem.
According to Donny Gruendler, Vice President of Academic Affairs for Musicians Institute, "We are dedicated to providing our students with the best educational resources available. The NonLinear Educating Platform provides us with a powerful online library of courses, which enables MI to stay current with each unique software version and subsequent course offering. As this content is paired with a suite of detailed online courseware publishing tools, we are very confident that this will help our students learn more efficiently both inside and outside our classrooms".

While MOOCs have been a popular option for distance learning, universities often regret sending students to the individual MOOC websites to consume training. By embedding the NLE Platform directly onto the school's website, the school can keep both existing and prospective students in their own learning environment. Essentially, the NLE platform is a private MOOC with plug-and-play installation that lets any school create its own unique video courseware.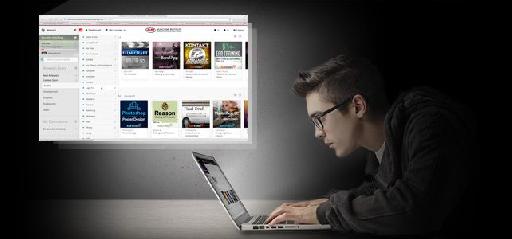 Instructor's can publish their training as massively - or as minimally - as they choose. The platform includes video sharing features that allow instructors to quickly and efficiently upload and deploy multi-video courses for students in their classes, in their school, or over the internet as a whole. Courses can be grouped into curriculum's for students to progress through, and full student quizzing is built into the platform.

NonLinear Educating is one of the largest Online Courseware providers in the world, with over 31,000 tutorials, 750 courses, and 1,800 hours of exclusive online training available. Schools can seed their training portals with courses from the NLE library at no additional charge, as the core library is included with the platform.

According to Martin Sitter, CEO and Founder of NonLinear Educating Inc., "Our new platform is the culmination of over 10 years of development. Our systems are time-tested and proven, which is essential to deploying mission-critical training solutions to respected schools like the Musicians Institute. We are extremely excited to be launching our new Video Learning Platform with them."

All schools that sign-up before December 20th (2014) can try out the the NonLinear Educating Platform for free for the spring semester (January 2014 to April 2014). This includes unrestricted student access to the NLE Library along with all other platform features. After that, access is $5 per active student per month (staff and faculty always enjoy unlimited free access to the platform).

For more details, visit http://www.NonLinearEducating.com