ChromeExperiments.com Music Lab showcases some of the best new Google Chrome-based browser-based projects that musicians and producers can take advantage of. We're still in the early days of browser-based apps, and Arpeggios makes me happy when I consider what the future might hold.
As its name suggests, Arpeggios allows you to create arpeggios, which if you didn't know are when individual notes of a chord are played one at a time. You can play the arpeggios in different patterns (click the left and right arrows above the wheel).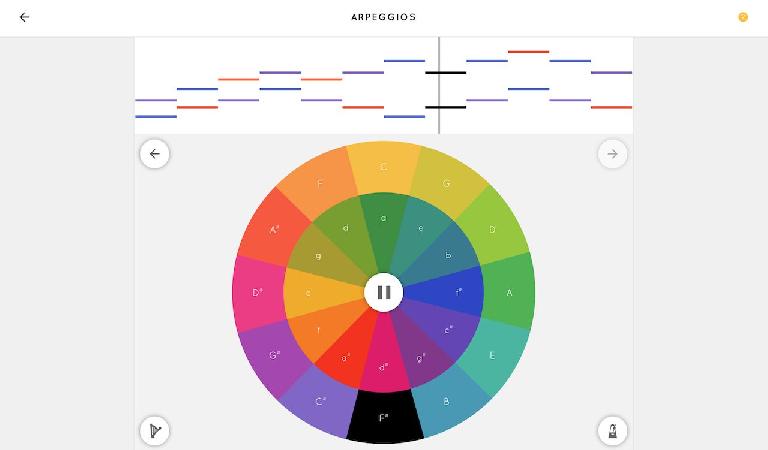 Tapping the wheel let's you explore major and minor chords. You can select a harp or piano as the instrument. You can set the tempo by tapping the metronome button in the lower right. And where the fun really begins is by tapping the play button in the center of the wheel. Arpeggios has a sequencer and will allow you to change the chord in real time.
This is an intuitive tool for playing arpeggios and getting to grips with chord progressions. Plus it's super fun.
Arpeggios is designed to work in Google Chrome. However, I've been using it with full functionality in Safari 9.1 albeit with a long initial load time.
WARNING: Arpeggios is extremely addictive.
Arpeggios was built by Yotam Mann. Source code available here.