In many Special Needs classroom settings, there may be students that, regardless of age, find it very difficult to do very basic tasks that most of us take for granted. They may not be able to read, write, or do arithmetic. Some of them may not even be able to color with a crayon, or sit appropriately in their seat and focus, even if only for a very short lesson. In my many years of teaching, I must confess that I've always found it difficult to find viable music activities for these students to participate in.
Enter the iPad
Like nothing else before it, the iPad has provided a means to involve even these students in music making activities that help develop motor skills, attention span, ability to focus and cognition. In developing these all important skills, students can also become a part of a group that is creating something together, thereby learning how to interact with their peers.
Although there are many music apps that can help to bring out the abilities in these students, in this article I will focus mostly on one: Propellerheads' simple but fun Figure.
This very thorough article by Mike Watkinson describes how to use all of the features in Figure. I recommend reading Mike's informative article, as this article will not focus on how to use Figure per se, but rather on how to implement Figure for use with a class of students similar to that described above, and how to allow for optimal accessibility by each of the students in the class.
Five of the six students in the class were using Figure. The sixth student was using GarageBand for iPad's 'Smart Drums'. This student enjoyed being able to drag the various percussion instruments into the play area of 'Smart Drums', and listen as his beats developed. Because it was a challenge for him to use his finger to grab and drag the instruments into the play area, I was glad to see him being self-motivated to do so. His contribution served as the rhythmic foundation for this group's live performance.
They Figured It Out
In order to help the students play together, the GarageBand and Figure apps were all set to run at 120bpm. In Figure, Propellerhead implemented a very simple and convenient way to control the way notes and scales are outputted. By setting the key of the bass and lead to C Major, with the lead set to play five scale steps, and the bass three, the lead yielded a C Major pentatonic scale, and the bass the notes C, G, and A. Makes sense, doesn't it? With those iPads being set up in that way, it became much easier for the students to play together to produce a harmonically and rhythmically pleasing result.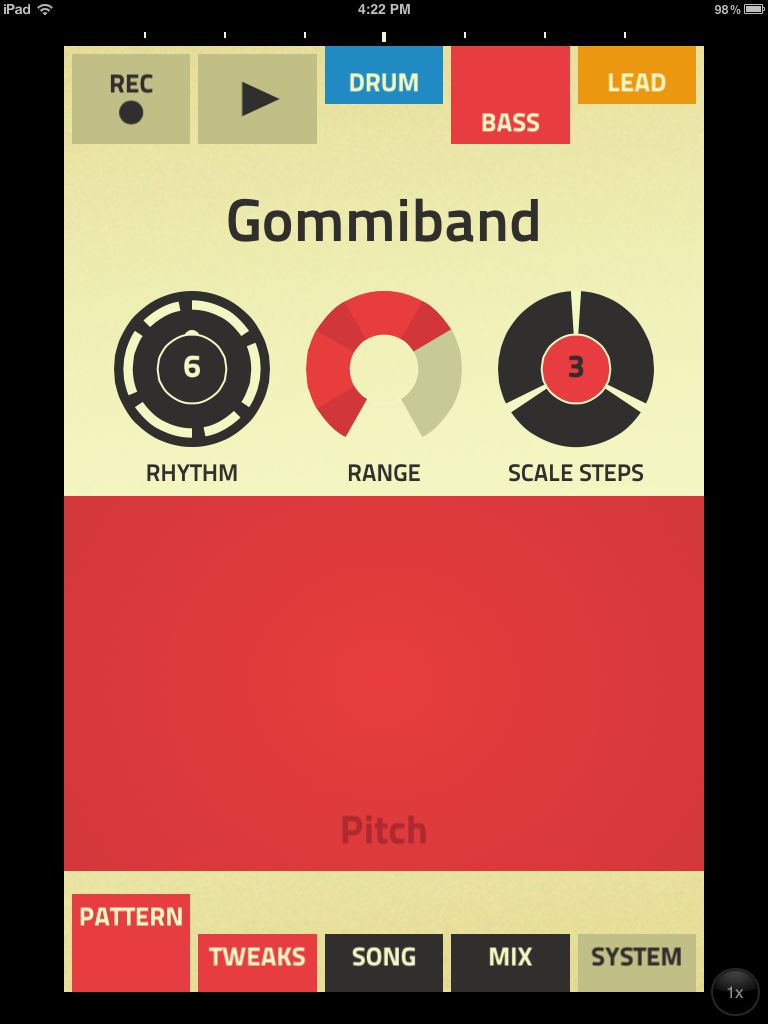 The programming for the bass sound.
The other iPads were prepared with Figure running various percussion sounds, as pictured below.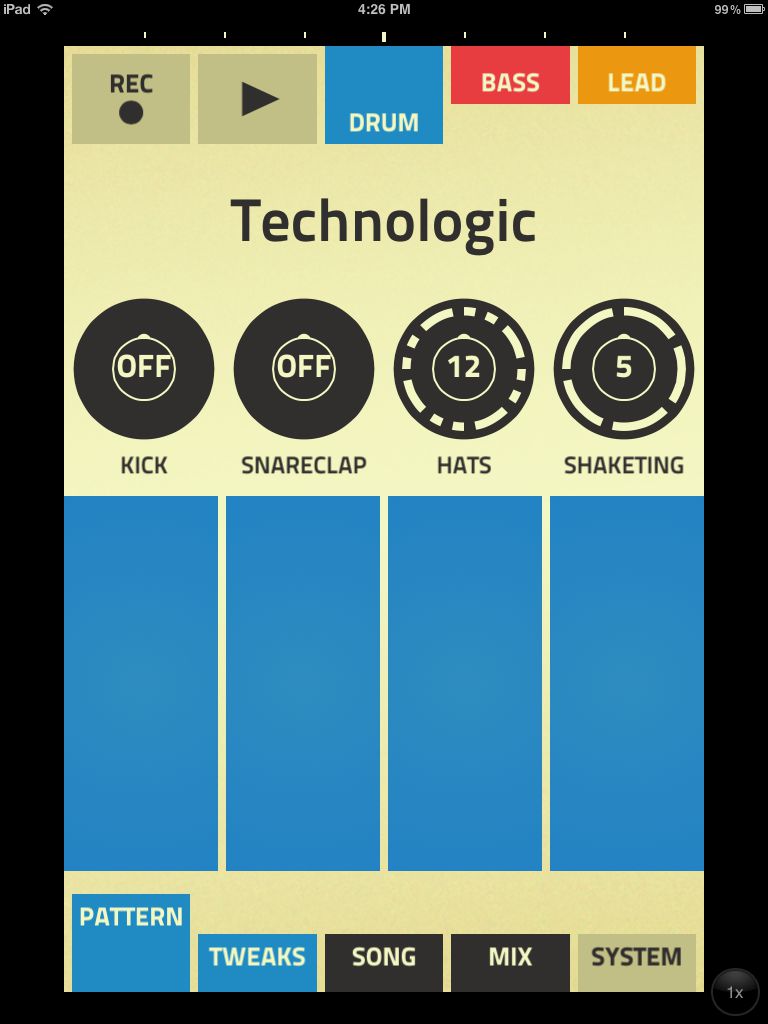 Three of the students each played one percussion instrument on their own iPad.
In order to give the students freedom to use the whole screen, without inadvertently changing the settings, landscape mode was used.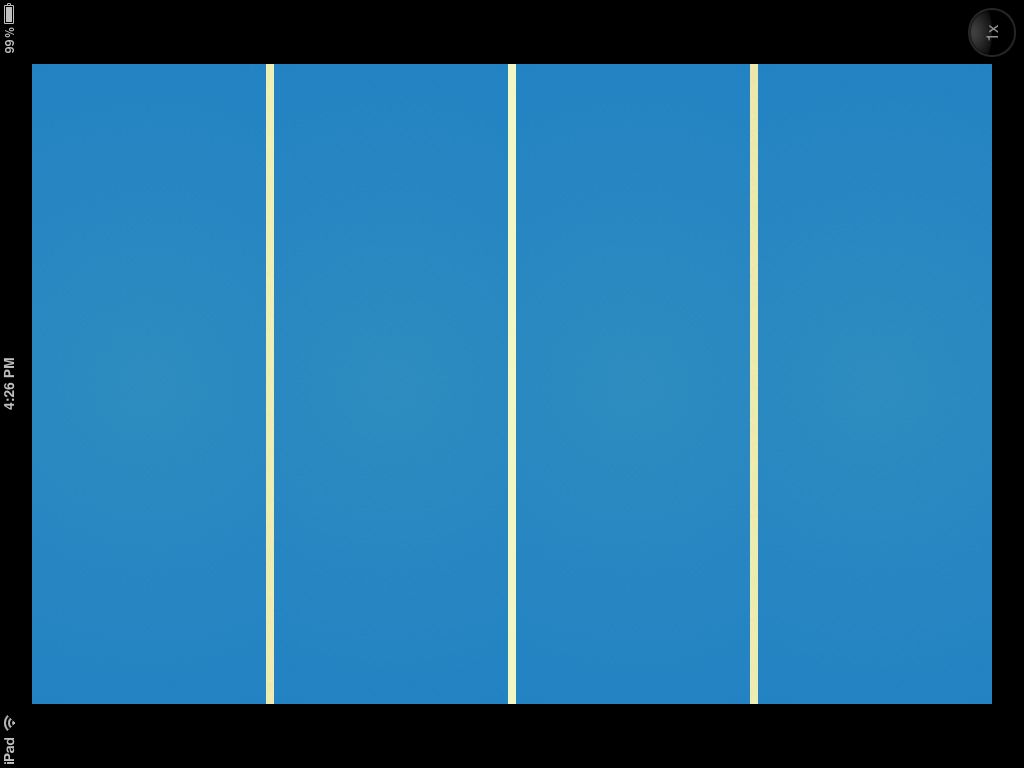 Figure enables easy composition in landscape mode.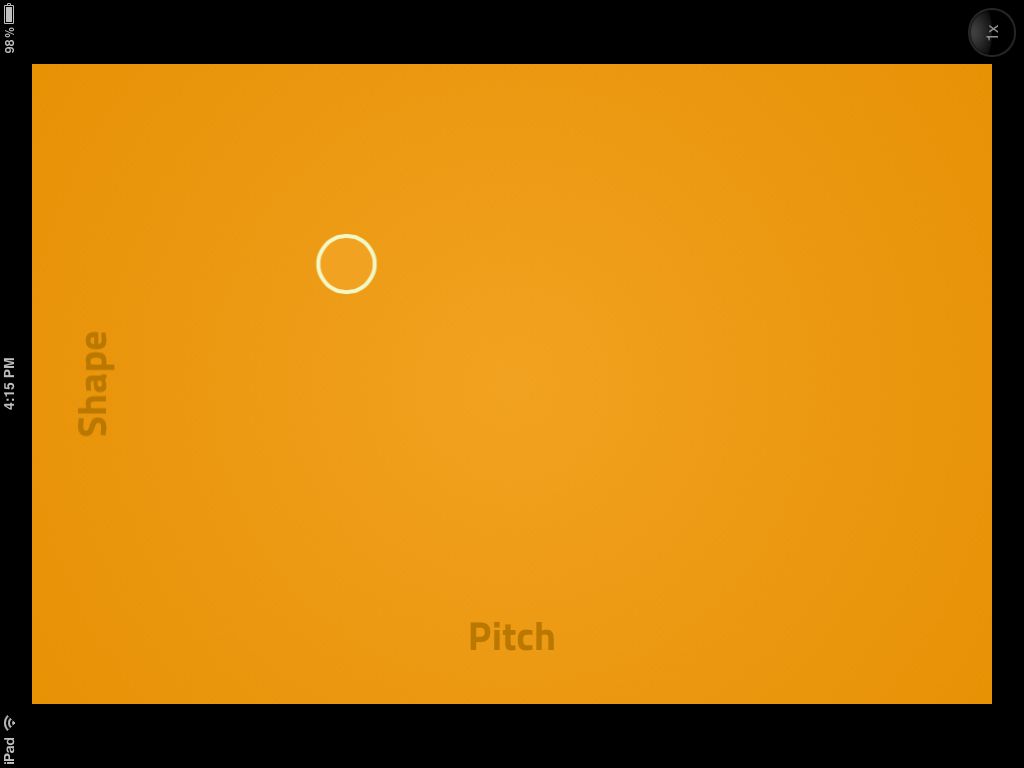 And easy tweaking/automation too.
Here's an excerpt from the class' live performance at our Spring Show. One of the percussionists was absent, but we still wound up with a gratifying performance.
Can you think of any other apps that can be used in this way? Please share in the comments section below.