The BIG secret is out...
Before I share this really exciting news with you... I'd like to personally thank you. Over the past year you'll no doubt have been following The Hub, our online collection of written tips, interviews and reviews for audio, video, design & web software. Thanks to YOU it has become massively popular beyond our wildest expectations and thanks to YOU word of The Hub has been spreading to all corners of the internet!
As great as The online Hub is, there's something about a magazine, where content is collected for you, that simply feels great... and we are thrilled to unveil... (cue drum roll)... MPVHub Audio Magazine - The quarterly magazine for computer musicians!

Imagine the best written Hub content carefully selected and re-designed for a brand new format that you own. It's digital on iOS/Android/Mac! It's shareable and it's beautifully & thoughtfully crafted to make for a unique reading and learning experience.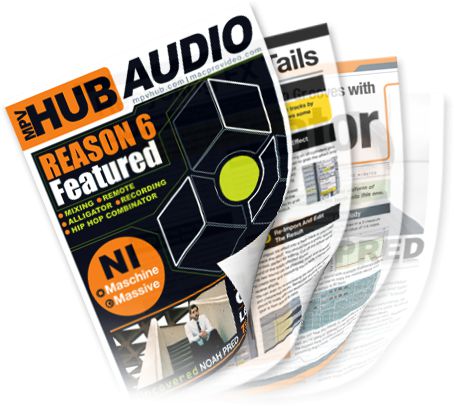 MPVHub Audio - A New Page (sic) in mastering music software
You'll find this issue packed full with more than 20 tutorial-articles on your favorite audio software, from Logic to Reason to Native Instruments. Every issue features reviews of the hottest audio products and interviews with big-name artists too!
We're really excited about it! Our Pre-Launch (digital-only) edition is available today for just $0.99!
Find out more about the yearly subscription offers from as low as $10.00 per year with some extra special offers on MPVHub.com.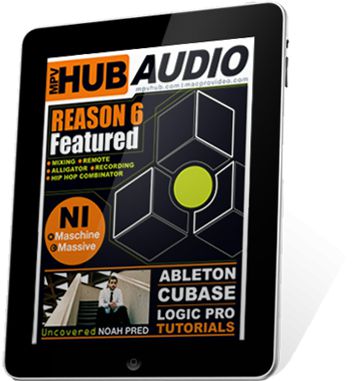 MPVHub Audio on an iPad is beautiful, reponsive and always with you!
So here it is...MPVHub Audio! A new way to learn about computer-based music making on your Mac, PC, iPad, iPhone or Android device!
Get the Pre-Launch Digital Issue via Zinio Today for Special price of $0.99!
Subscribe for One Year (4 Digital Issues) via Zinio Here
Get the Printed Subscriptions for $19.50 - no shipping and handling!"

As Editor of The Hub, I'd like to add that our whole team have been working hard to bring you the best quality articles covering a wide range of software. And, we'd love to make MPVHub Audio Magazine your go-to mag for all things audio. After you read it, I think you'll see why macProVideo has broken the mould yet again!
We've got big plans for future issues, with exclusive tutorials and interviews you'll not read anywhere else. Tell us what you'd like to see in the future by dropping us a comment below.
Enjoy!