Nesta edição do Coisas MPV Livre nós teamed acima com audioBase.com para dar de 50 (sim, isso mesmo ... 50) excelentes loops de áudio.
Estes são em formato AIFF Apple Loops assim estará de acordo com o ritmo do seu GarageBand ou Logic projetos ou você pode usá-los em qualquer DAW.
In this FREE Sampler pack audioBase.com has assembled some choice loops from some of their exclusive content. It's just the tip of the iceberg, though!
Para começar suas mãos sobre esses loops simplesmente:
Não poderia ser mais simples!
O que é audioBase.com?
Com audioBase.com, é fácil encontrar loops para uso em suas produções por profissionais da indústria da música, criadores de metro e todos os tipos de usuários como você.
O conteúdo abrange uma ampla variedade de gêneros de Techno e Dance Music, Hip-Hop e Urban viver instrumentação interpretado por músicos e tudo mais.
Cada embalagem contém 40-80 voltas a um preço definido $ 4,50 USD por pacote e está disponível para download, tanto de alta qualidade WAV e AIFF (Apple Loop) formato.
Você também pode enviar e vender seus próprios loops! audioBase.com divide o valor da venda bruta com você 50/50, por isso, se um pacote de circuito é vendido por US $ 4,50, você ganha $ 2,25.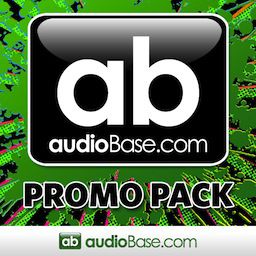 audioBase.com Pacote Promo
Previews do pacote Promo
[Audio id = "12294"]

[Audio id = "12293"]

[Audio id = "12297"]

[Audio id = "12295"]

[Audio id = "12299"]

[Audio id = "12296"]

Então vá baixar seu pacote Sampler LIVRE de audioBase.com .