In questa edizione del Stuff MPV Libera abbiamo collaborato con audioBase.com per dare via 50 (sì, proprio così ... 50) loop audio eccellenti.
Queste sono in formato AIFF Loop Apple in modo sarà conforme al tempo del vostro GarageBand o Logic progetti oppure è possibile utilizzarli in qualsiasi DAW.
In this FREE Sampler pack audioBase.com has assembled some choice loops from some of their exclusive content. It's just the tip of the iceberg, though!
Per mettere le mani su questi cicli semplicemente:
Non potrebbe essere più semplice!
Che cosa è audioBase.com?
Con audioBase.com, è facile trovare i loop da utilizzare nelle produzioni da professionisti del settore musica, creatori sotterranei e tutti i tipi di utenti come te.
Il contenuto copre una vasta gamma di generi da Techno e musica Dance, Hip-Hop e Urban a vivere strumentazione suonato da musicisti di sessione e tutto il resto.
Ogni confezione contiene 40-80 cicli ad un insieme di prezzo $ 4,50 USD per confezione ed è scaricabile sia in alta qualità WAV e AIFF (Apple Loop) formato.
È anche possibile caricare e vendere vostri loop! audioBase.com divide il valore lordo di vendita con 50/50, quindi se un pacco ciclo vende per $ 4,50, si ottiene $ 2.25.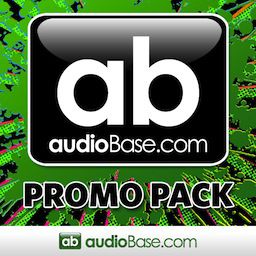 audioBase.com Pacchetto Promo
Anteprime dal pacco Promo
[Audio id = "12294"]

[Audio id = "12293"]

[Audio id = "12297"]

[Audio id = "12295"]

[Audio id = "12299"]

[Audio id = "12296"]

Quindi, andare a scaricare il pacchetto GRATUITO Sampler da audioBase.com .