Dans cette édition de la MPV Free Stuff nous avons fait équipe avec audioBase.com à donner 50 (oui, c'est vrai ... cinquante) d'excellentes boucles audio.
Ce sont au format AIFF Apple Loop donc se conformer au tempo de votre GarageBand ou Logic projets ou vous pouvez les utiliser dans n'importe quelle DAW.
In this FREE Sampler pack audioBase.com has assembled some choice loops from some of their exclusive content. It's just the tip of the iceberg, though!
Pour obtenir vos mains sur ces boucles simplement:
Ne pouvait pas être plus simple!
Qu'est-ce que audioBase.com?
Avec audioBase.com, il est facile de trouver des boucles à utiliser dans vos productions par des professionnels de l'industrie musicale, les créateurs de métro et toutes sortes d'utilisateurs comme vous.
Le contenu couvre une grande variété de genres de la Techno et Dance Music, Hip-Hop et de vivre en milieu urbain instrumentation joué par des musiciens de session et tout le reste.
Chaque pack contient 40-80 boucles à un point de fixer le prix de 4,50 $ USD par paquet et est téléchargeable en haute qualité WAV et AIFF (Apple Loop) en format.
Vous pouvez également télécharger et vendre vos propres boucles! audioBase.com divise la valeur de vente brut avec vous 50/50, si un paquet boucle vend pour 4,50 $, vous obtenez 2,25 $.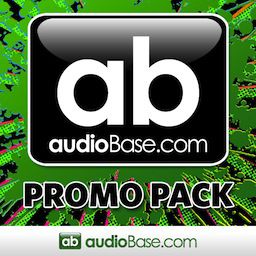 audioBase.com Promo Pack
Aperçus de la Promo pack
[Audio id = "12294"]

[Audio id = "12293"]

[Audio id = "12297"]

[Audio id = "12295"]

[Audio id = "12299"]

[Audio id = "12296"]

Alors, allez télécharger votre Pack Sampler gratuite à partir de audioBase.com .