En esta edición de la MPV cosas gratis nos hemos asociado con audioBase.com a regalar 50 (sí, es cierto ... cincuenta) excelentes bucles de audio.
Éstos están en formato AIFF Apple Loop para que se ajusten a la velocidad de tu GarageBand o Logic proyectos o se pueden utilizar en cualquier DAW.
In this FREE Sampler pack audioBase.com has assembled some choice loops from some of their exclusive content. It's just the tip of the iceberg, though!
Para conseguir sus manos en estos bucles simplemente:
No podría ser más sencillo!
¿Qué es audioBase.com?
Con audioBase.com, es fácil de encontrar lazos para su uso en las producciones de los profesionales de la industria musical, los creadores de metro y todo tipo de usuarios como tú.
El contenido abarca una amplia variedad de géneros desde el tecno y la música dance, hip-hop y urbana para vivir la instrumentación interpretada por los músicos de estudio y todo lo demás.
Cada paquete contiene 40-80 lazos en un conjunto de puntos $ 4.50 USD Precio por paquete y se puede descargar tanto en alta calidad WAV y AIFF (Apple Loop) en formato.
También se puede subir y vender sus propios bucles! audioBase.com divide el valor de venta bruto con ustedes 50/50, por lo que si un paquete de bucle se vende por $ 4.50, usted recibe $ 2,25.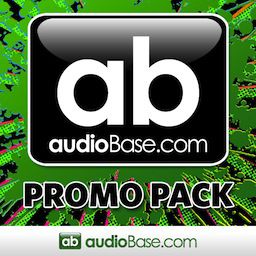 audioBase.com Promo Pack
Avances de la Promo Pack
[Audio id = "12294"]

[Audio id = "12293"]

[Audio id = "12297"]

[Audio id = "12295"]

[Audio id = "12299"]

[Audio id = "12296"]

Así que, ¡descargar el Paquete de Sampler GRATIS de audioBase.com .