In dieser Ausgabe des MPV Free Stuff wir haben uns mit audioBase.com zu verschenken 50 (ja, das ist richtig ... 50) exzellente Audio-Loops.
Dies sind im AIFF-Format, so Apple Loop wird dem Tempo Ihrer GarageBand oder Logic Projekte entsprechen oder Sie können sie in einer DAW zu verwenden.
In this FREE Sampler pack audioBase.com has assembled some choice loops from some of their exclusive content. It's just the tip of the iceberg, though!
Ihre Hände auf diese Schlaufen einfach zu bekommen:
Könnte nicht einfacher sein!
Was ist audioBase.com?
Mit audioBase.com, ist es einfach, Loops zur Verwendung in Ihren Produktionen von den Profis der Musikindustrie, U-Macher und alle Arten von Benutzern wie Ihnen zu finden.
Der Inhalt deckt eine breite Palette von Genres aus Techno und Dance Music, Hip-Hop und Urban zu Instrumentierung von Studiomusikern und alles dazwischen live gespielt.
Jede Packung enthält 40 bis 80 Schleifen zu einem festgelegten Preis $ 4,50 USD pro Packung Punkt und ist zum Download in hoher Qualität sowohl WAV-und AIFF (Apple Loop)-Format.
Sie können auch hochladen und verkaufen Sie Ihre eigenen Loops! audioBase.com spaltet die Brutto-Verkaufswert mit Ihnen 50/50, so dass, wenn ein Loop Pack für $ 4,50 verkauft, erhalten Sie $ 2,25.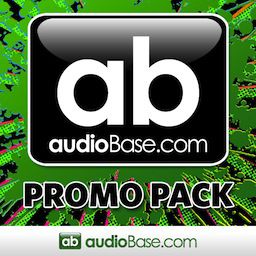 audioBase.com Promo Pack
Previews aus dem Promo-Pack
[Audio id = "12294"]

[Audio id = "12293"]

[Audio id = "12297"]

[Audio id = "12295"]

[Audio id = "12299"]

[Audio id = "12296"]

Also Go Laden Sie die KOSTENLOSE PROBIERPACK von audioBase.com .