In this edition of the MPV Free Stuff we've teamed up with audioBase.com to give away 50 (yes, that's right... fifty) excellent audio loops.
These are in AIFF Apple Loop format so will conform to the tempo of your GarageBand or Logic projects or you can use them in any DAW.
In this FREE Sampler pack audioBase.com has assembled some choice loops from some of their exclusive content. It's just the tip of the iceberg, though!
To get your hands on these loops simply:
Couldn't be simpler!
What is audioBase.com?
With audioBase.com, it's easy to find loops for use in your productions by music industry professionals, underground creators and all sorts of users just like you.
The content covers a wide variety of genres from Techno and Dance Music, Hip-Hop and Urban to live instrumentation played by session musicians and everything in between.
Each pack contains 40-80 loops at a set $4.50 USD price point per pack and is downloadable in both high quality WAV and AIFF (Apple Loop) format.
You can also upload and SELL YOUR OWN LOOPS! audioBase.com splits the gross sale value with you 50/50, so if a loop pack sells for $4.50, you get $2.25.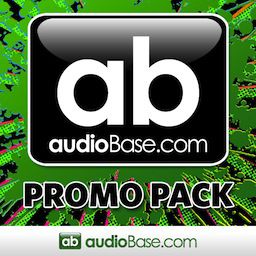 audioBase.com Promo Pack
Previews from the Promo pack
So… Go download your FREE Sampler Pack from audioBase.com.