Moog Unveils Matriarch, Patchable 4-Note Paraphonic Analog Synth
With 90 modular patch points, 4 analog VCOs and a 256 step sequencer, Moog's new Matriarch synth looks set to cause a stir when it's previewed at Moogfest.
Big news from Moog comes in the form of a brand new synthesizer, and it's a monster! Moog Matriarch is a patchable 4-note paraphonic analog synthesizer with a built-in Sequencer, Arpeggiator, stereo Ladder Filters, and stereo Analog Delay. Capable of creating rich evolving chord patterns immediately with "no patching required", Matriarch invites access to an abundance of inspiring textures, new sounds, and an endless supply of happy accidents through its 90 modular patch points.
Based on the vintage circuitry of classic Moog synthesizer modules, Matriarch is a catalyst for creative ideas and a medium for multidimensional expression.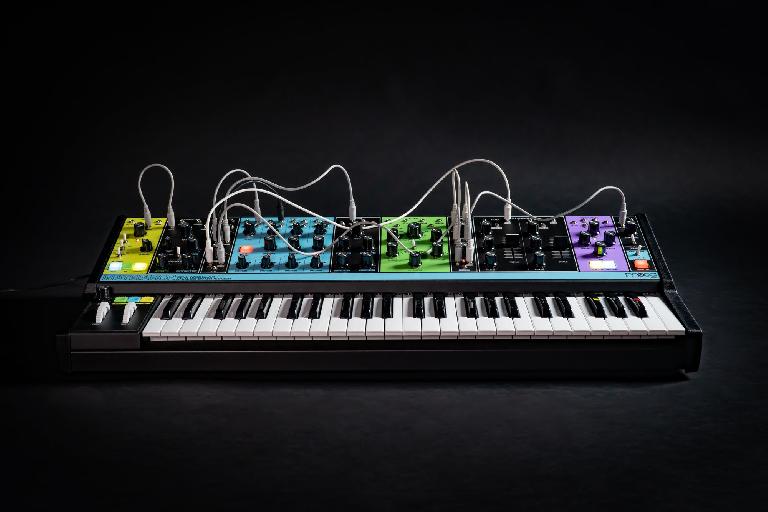 Matriarch's 4 analog VCOs can be split into 4 notes of paraphony that can be sequenced, shifted, and stored with the instrument's intuitive 256 step sequencer, or stacked in unison to create a massive 4 oscillator mono synth.

With a deep assortment of synthesis modules based on Bob Moog's original circuit designs, Matriarch's 100% analog signal path spans a dynamic sonic vocabulary – from overdriven monophonic bass to gently evolving paraphonic plucks that cycle through waveshapes into a wash of infinite delay trails. Coupling the power of vintage-designed stereo ladder filters, dual Envelope Generators, stereo Analog Delays, and stereo VCAs, Matriarch delivers a multi-dimensional sound that empowers the sonic exploration of both space and time.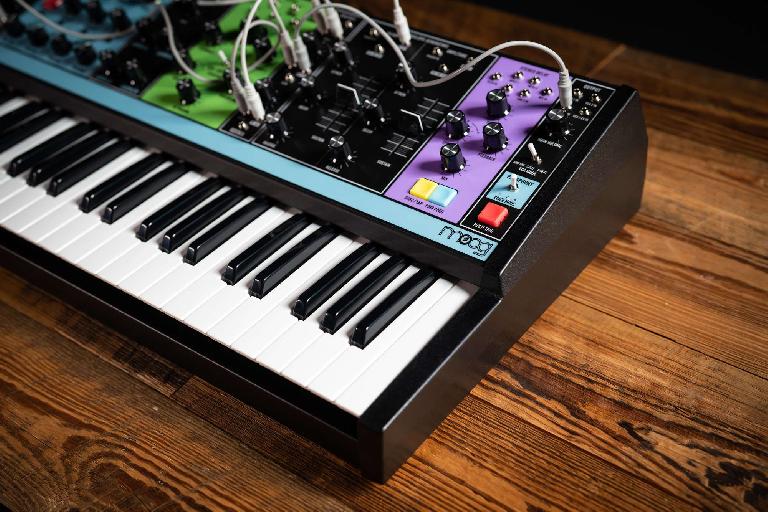 Though Matriarch's semi-modular design requires absolutely no patching, 90 modular patch points are easily accessible throughout the panel via the included 3.5mm patch cables. This powerful electronic instrument is a highly-versatile addition to any stage or studio that can effortlessly transform from a performance keyboard into a fully modular analog synthesizer at a moment's notice.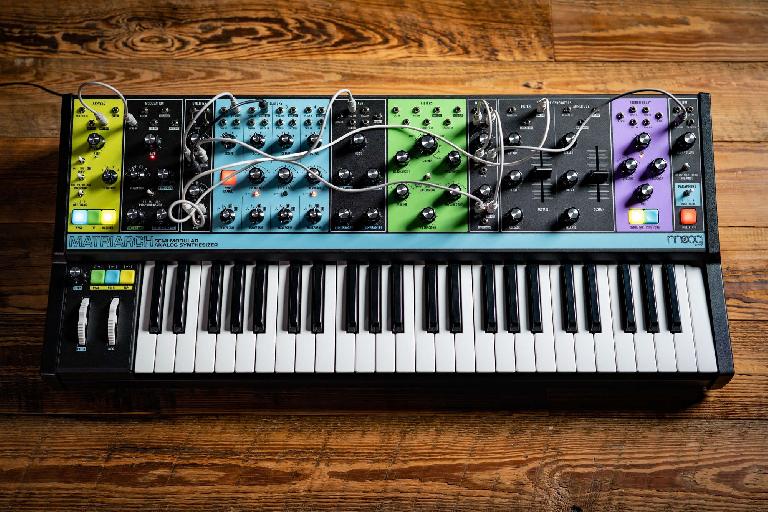 In addition to its standalone function, Matriarch is also an ideal processor of external sound sources and a powerful keyboard front-end for expanding a DFAM, Mother-32, Grandmother, or Eurorack modular system.

Moog Music will be offering a Sneak Peek of Matriarch to the public this Weekend at Moogfest 2019.
FEATURES
VOICE MODE Mono, duo, and 4-note paraphonic playability
ANALOG DELAY
Stereo analog delay w/ up to 700ms of MIDI sync-able stereo or ping/pong style repeats
SEQUENCER
256 step sequencer w/ up to 4 notes per step and 12 stored patterns. Can be decoupled from Matriarch to independently sequence external gear.
ARPEGGIATOR
Arpeggiator with selectable modes (Order, Forward/Backward, Random).
SEMI-MODULAR DESIGN Semi-modular analog synthesizer - no patching required.