January 19, 2015 Asheville, NC: 50 years ago the Moog modular synthesizer represented as radical a transition as Kandinski's abstracts or Kodak's cameras '" offering both a break from yesterday and a startling glimpse of tomorrow. And, as with all cultural explosions, the impact of Dr. Moog's invention was impossible to evaluate from the epicentre. It's only now, 50 years down the line that we can get some measure of the importance, and the sheer untapped potentiality of the Moog Modular Synthesizer.
Today, it is with great excitement that we announce our plans to recommence a limited run manufacturing of three of our most sought after 5U large format modular synthesizers: The System 55, the System 35 and the Model 15. These three modular synthesizer systems were originally created and manufactured by Moog in 1973.
To commemorate the announcement, we shot a short film at our factory about the deeply inspiring and multifaceted relationship artists have with modular synthesizers. The video features electronic music pioneers such as Suzanne Ciani, Malcolm Cecil, David Borden, Dick Hyman and Herb Deutsch alongside performances by contemporary modular artists like Holy Ghost! (DFA), Gavin Russom (ECSTATIC/Entropy Trax), Max Ravitz AKA Patricia (L.I.E.S./Spectral Sound/Opal Tapes), Kaitlyn Aurelia Smith (Western Vinyl), Jacques Greene (Vase/LuckyMe) and M. Geddes Gengras (Stones Throw). Each artist played a patch live, in one take, with no overdubs on one or more of the new Moog Modular systems.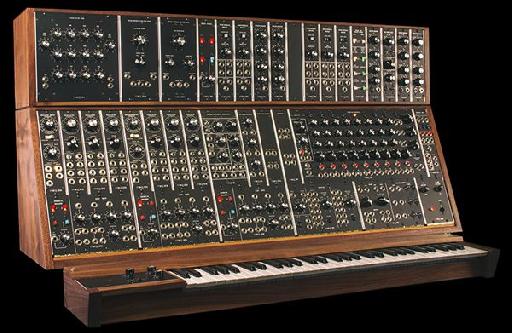 The Moog System 55 modular synthesizer.
Learn more about the Moog Modulars HERE.