Moog Model 15 is one of the most impressive synths for iPhone and iPad. You might like to read our review here and our interview with Senior Software Engineer, Geert Bevin, on the design and making of the app.
And today, Moog Music have updated Model 15 to 1.1.1. This includes support for Audiobus 3, Allihoopa, and three new expansion packs: Alien Systems, Mercurial Strategies and Sinfonietta Sintesi.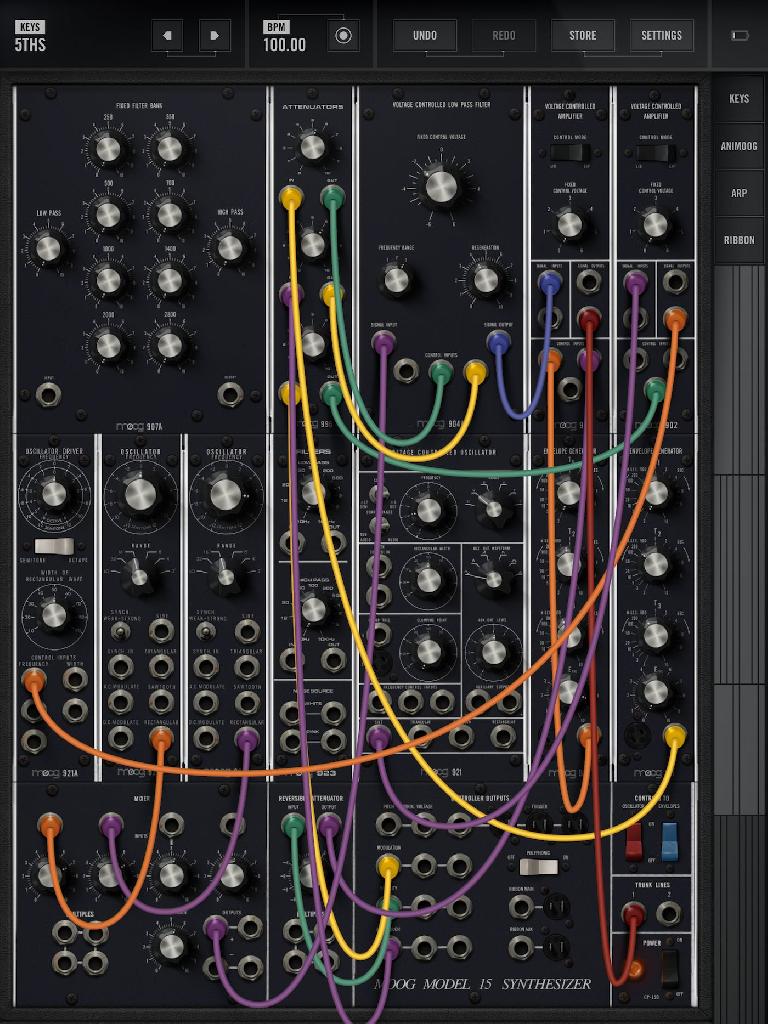 This update is free for existing owners, though expansion packs are in-app purchases.
What's New in Moog Model 15 1.1.1:
Integrated Audiobus 3 with full support for MIDI routing
Added three new expansion packs to the store: Alien Systems, Mercurial Strategies and Sinfonietta Sintesi
Added support for Allihoopa to the Recorder export feature (select through the SETTINGS -> SHARE panel)
Added support for sending MIDI pitchbend and mod wheel with the appropriate controller wheels
Fix for user preferences not being restored correctly when launched through Audiobus
Added Restore Purchases functionality to the store
Properly disable metal rendering of controllers when app goes to background
Improved background audio compatibility with other apps
Improvements to the recorder
Updated AudioCopy SDK to v3.4
Price: Free to update / $29.99 for new customers