Today Moog Music announces the release of 3 Impressions, a practical application of Moog electronics, produced and composed by M. Geddes Gengras. 3 Impressions is a 3 song EP that serves as an exploration of Moogerfooger analog effects modules and process-based sound design. Listen to the EP:
The announcement of Gengras' EP coincides with Moog Music's announcement of the discontinuation of two Moogerfooger analog effects pedals used in the recording: the MF-105M MIDI MuRF (est. 2009) and the MF-107 Freq Box (est. 2007). Moog plans to continue building a limited quantity of units at their factory in downtown Asheville while parts and materials last.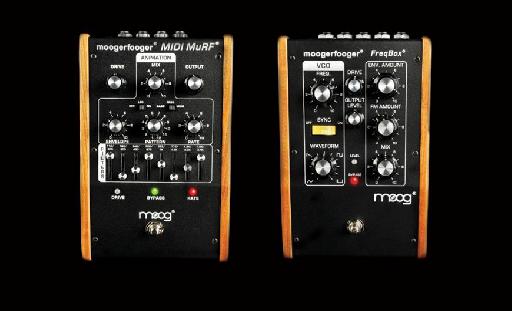 Say googdbye to the MF-105M MIDI MuRF & the MF-107 Freq Box.
If you are interested in purchasing a MF-105M or MF-107 you can visit an authorized Moog dealer here.