Moog Announces Sub 37 to Subsequent 37 Upgrade Path
We didn't expect existing Sub 37 synth owners would have the ability to upgrade to features found in the new Subsequent 37, but Moog Music have already begun planning just that.
When we reviewed the Moog Music Subsequent 37 CV synthesizer we realised it brings an interesting improvement in a number of areas to the already excellent Sub 37. You can read our review here: https://ask.audio/articles/review-moog-subsequent-37
Well, we weren't expecting this, but Moog Music want existing Sub 37 owners to feel as good as new Subsequent 37 owners, so they're introducing an "upgrade path". Details are TBA and this is the email Moog sent to existing, registered Sub 37 owners:
"We recently released the Subsequent 37, an updated version of an already wonderful instrument in the original Sub 37. We hope that you will continue to enjoy your Sub 37 in light of the new Subsequent 37 release, as they are both excellent tools for creative expression, each with their own sonic flavor.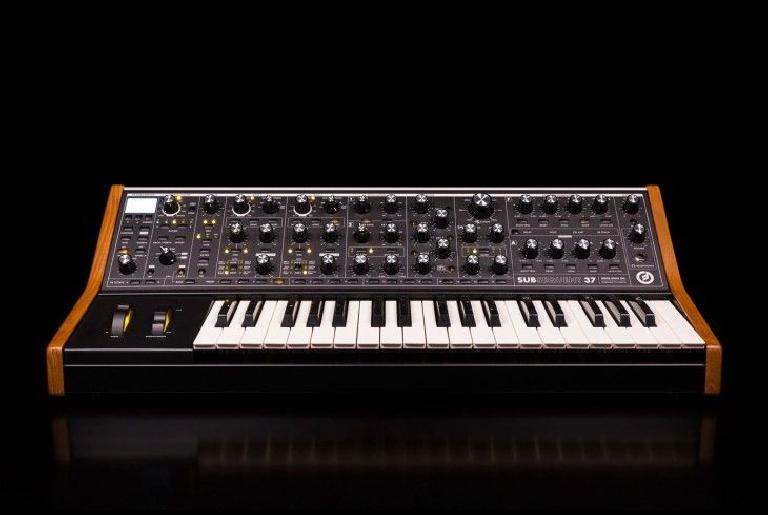 "If you feel that you would prefer the features of the Subsequent 37 over the features of your original Sub 37, we will be offering an upgrade option for existing Sub 37 owners (we'll need a little time to get the parts together). You can signup below to receive an email once the full details are available. In the meantime, please continue to enjoy your Sub 37—it is a fantastic instrument on its own merit and will bring you countless hours of enjoyment.'
Follow the Moog link below to sign up to receive details or stay tuned to AskAudio...