Moog Announces Grandmother Semi-Modular Analog Synth: Full Video & Features Here
Focusing on the vintage synths of yesteryear, Moog Music's new Grandmother analog semi-modular synthesizer waves goodbye to menus and hello to full-on sound design with 41 patch points.
We reported on the upcoming Moog Grandmother - 100% analog, semi-modular synthesizer a few days back which is due to be released at Moogfest as a limited-edition next week. Now we've got a video, sound demos and official features.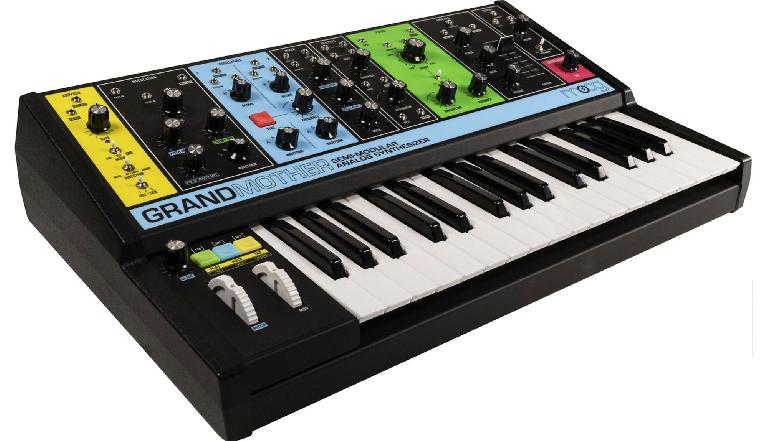 Now you can watch it in action thanks to this in-depth video from Guitar Center:
To explore the sonic possibilities and cosmic context of Grandmother, Moog Music visited the Linear Labs studio of artist-composer Adrian Younge (Black Dynamite, Netflix's Luke Cage). In this video, Younge gives his personal "Thesis On Sound" while incorporating Grandmother into his retro-inspired creative workflow at Linear Labs:
And take a listen to the sound demos of Moog Grandmother: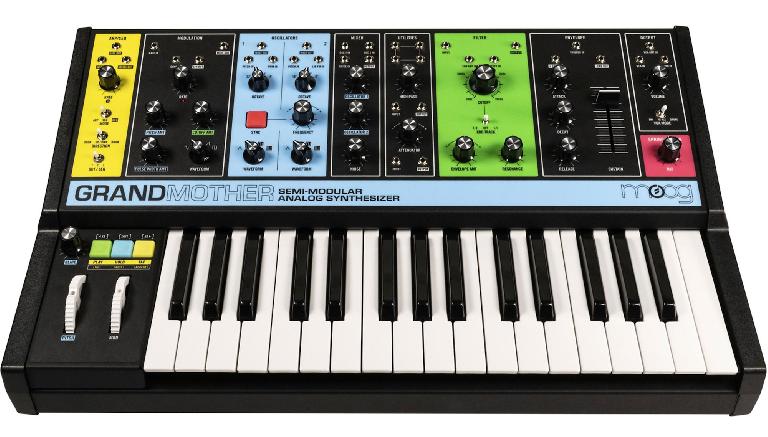 Moog Music Grandmother Features
100% analog synthesizer with 32-note Fatar keybed
Semi-modular design, requires no patching to play
All normalized connections can be interrupted for full modularity
Hardware Spring Reverb can be used to process external sounds
1/4" External audio input for guitars, drum machines, and more
Easy to use Arpeggiator and Sequencer
Store up to 3 sequences with up to 256 notes each
2 Analog Oscillators with selectable waveshape and hard sync
Classic 4-Pole 10Hz-20kHz Ladder filter
Patchable 1-Pole High Pass filter
Analog ADSR Envelope Generator
Analog LFO with audio-rate capabilities
DIN MIDI In/Out/Thru and USB MIDI
Patchable bipolar attenuator
Works with Mother-32, DFAM, Eurorack modular systems and more
41 patch points with 21 inputs, 16 outputs and a Parallel-Wired 4-jack Mult
MODULE PROVENANCE

Oscillators based on Moog Minimoog
Mixer based on Moog CP3
Filter based on Moog 904
Envelope Generator Based on Moog 911
VCA Based on Moog 902
Spring Reverb based on Moog 905