Golden Temple - Massive Hip Hop Presets will take you inside a vast hall of sumptuous sound, gleaming and sparkling with 24-carat surfaces and sonic gems of all varieties. Open your ears to the luxurious sound of deep, bass-heavy Hip Hop being melded with knife-edge Techno, epic EDM and boot-stomping Electro!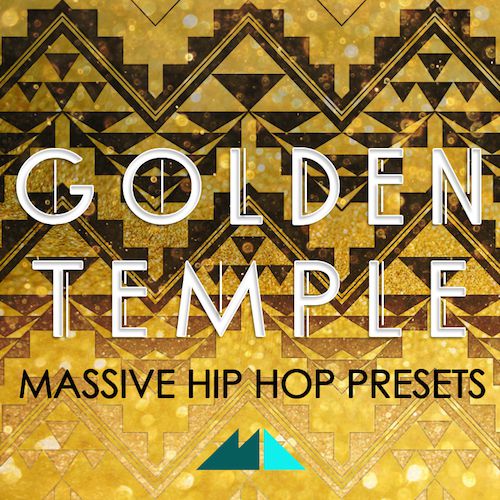 This ultra-modern collection of 50 presets packs in vast, rolling basses, intense, driving leads, huge, towering chord progressions, glimmering, percussive pluck and neon-lit SFX! As if this wasn't enough, we've also included fully-customisable drum presets and 40 MIDI loops on top, handing you the staff of Hip Hop power to tweak your sound to perfection.

With all this power at your fingertips, you might want to take a step back from your speakers before hitting that 'play' button - polish your bullion and take more than several sips of the high life with Golden Temple - Massive Hip Hop Presets!

Pack Details:
50 .nmsv presets (basses, synth leads, chords, plucks, drums & SFX)

40 MIDI Loops

all 8 macro controls assigned for every single preset

100% royalty-free

Price:

£12 / $19.67 / €15.28