22 April, 2015–Modartt releases Hohner Collection for Pianoteq, authorized by Hohner. The Clavinet D6, which Modartt released for Pianoteq in 2010, is now joined by two other members of the Hohner instrument family — the Electra-piano and the Pianet T.

Three famous Hohner keyboard instruments
The Electra-piano, the Pianet T and the Clavinet D6 are electro-mechanical pianos, manufactured by Hohner from the early sixties until the early eighties. They appeared in many hit records of that period, including "She's not there" by The Zombies, "Stairway to Heaven" by Led Zeppelin and "Superstition" by Stevie Wonder.
In the Electra Piano, forks are struck by hammers and their electronically converted vibrations are transmitted to a transistorised amplifier.
In the Pianet T, reeds are plucked by silicone rubber pads and the resulting vibrations are converted into electrical signal via an electro-magnetic pick-up.
In the Clavinet, strings are struck by small rubber tips and pressed on to an anvil. Two pickups allow the amplification of the string vibrations.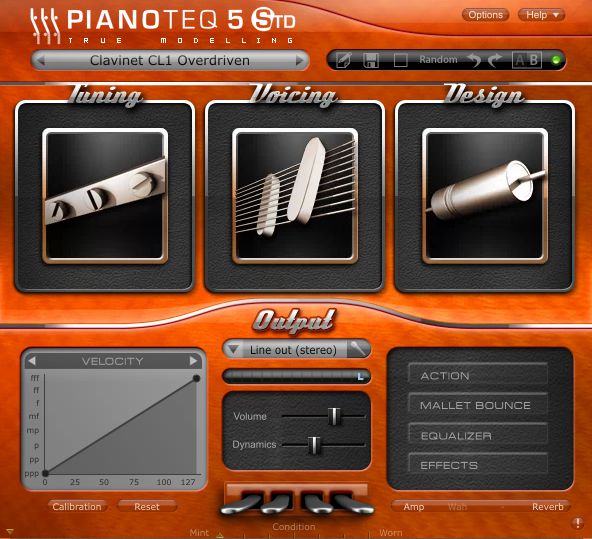 Pianoteq Clavinet interface.
Added features with Pianoteq
The virtual copies for Pianoteq benefit from its physical modelling engine — the octave range is extended to seven octaves, a sustain pedal is added for the Pianet T and the Clavinet D6, and physical properties of the instruments can be modified.
Authorized by Hohner
The Hohner Collection for Pianoteq is tested and authorized by Hohner. Hohner is a registered trademark of Matth. Hohner GmbH.
Download & Try
The Hohner Collection, sold as an instrument pack, requires the latest update 5.2 of Pianoteq. The collection is free for all Pianoteq customers with a licence of the Clavinet instrument pack. The collection is available for evaluation in the free trial version of Pianoteq which can be downloaded from the website www.pianoteq.com.