Modalics Launches New FREE Plugin — EON-Arp
The innovative approach to rhythm composition in Modalics' debut plugin Beat Scholar created quite a stir. The company recently released a new plugin, EON-Arp, and it's free... for a limited time!
Modalics' acclaimed debut release "Beat Scholar" generated quite a buzz with its innovative (and savory) approach to rhythm composition. The companies second release "EON-Arp" is an arpeggiator that features unparalleled rhythmic and melodic control, allowing users to shape beautiful, intricate and highly musical phrases easily.

Unlike standard arpeggiators, EON features a deeply customizable note grid, allowing you to manipulate the position, length or velocity of every note with either quantized or freeform timing.
In true Modalics fashion, EON encourages rhythmic exploration by allowing users to create up to 128 steps while giving the option to create any measure imaginable and to apply it to a single step or an entire pattern. Even though EON-Arp was designed to play well with your favorite synth and MIDI input of choice, Modalics included a built-in MIDI player & a mini wavetable synth so EON is ready to spice up your melodic & harmonic vocabulary as soon as it's launched.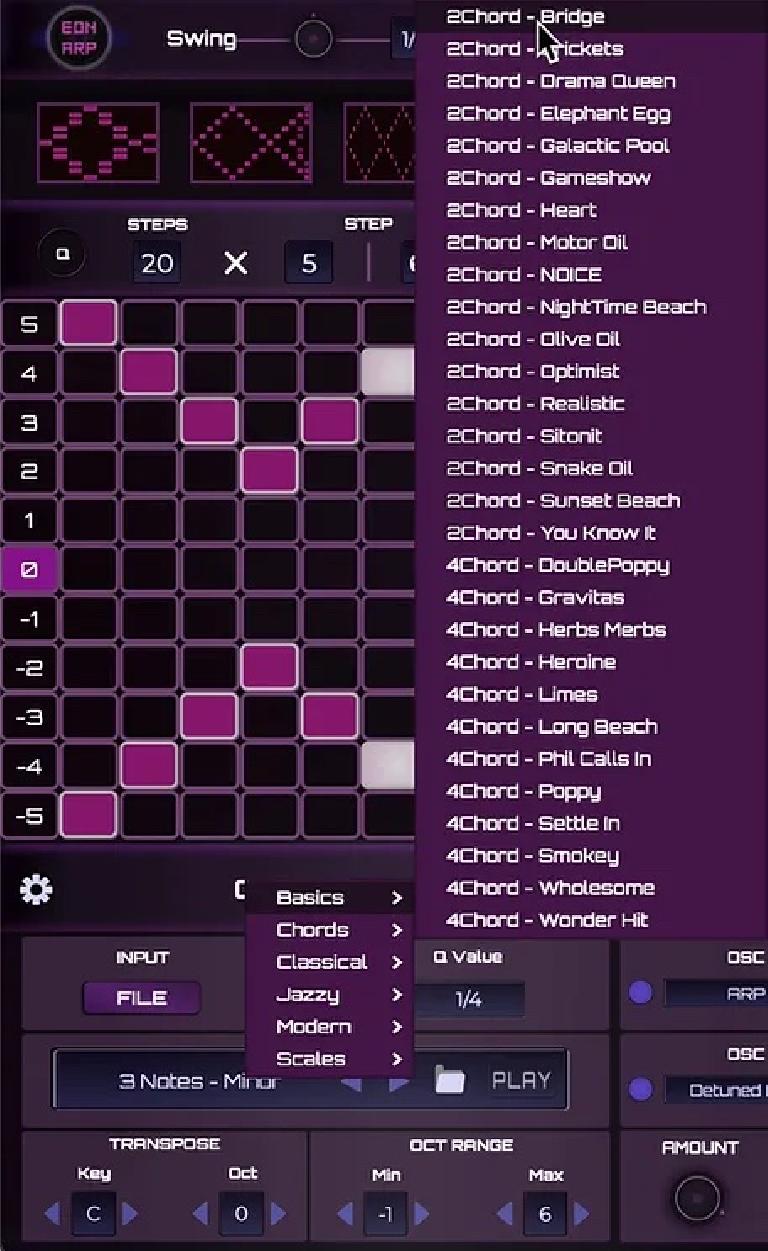 Modalics is launching EON for FREE for a limited time, in order to claim EON for free use promo code "FreeYourArp" at checkout. After the intro sale, EON will be up for sale for the retail price of $29 on the Modalics website.

For more information and to secure your copy of EON go tohttps://modalics.com/eon-arp


Main Features:
Unmatched Flexibility - 11 pitch positions, up to 128 steps, free or quantized editing of every note position and length
Time & Space are Relative - Control step length, pattern length or mix and match both options over 8 arp snapshots per preset
8 Snapshots with Quantized Triggering - Dynamically create evolving themes, contextual rhythms or creative chaos in every preset
Built-In MIDI Player - Over 100 chords, progressions and scales to spark up inspiration as soon as you launch EON
Built-In Mini Synth - EON plays well with your favorite synth, but we've also added a mini-synth with dozens of wavetables
Compatibility - PC/MAC, Standalone, VST, AU, AU MIDI Component, AAX formats
More info: https://modalics.com/eon-arp