Friday 8th September 2017, Bristol, United Kingdom, Modal Electronics are proud to announce Modal CRAFTrhythm - the next member of the Modal CRAFT family.
Modal CRAFTrhythm is an 8 track drum & percussion sampler device that features a range of sample sequencing and modification options, all packaged in a DIY, solder-free kit, that takes less than 10 minutes to assemble - and requires no tools.
Each Modal CRAFTrhythm track contains its own mixer section, low pass resonant filter, and pitch & time modes - all of which each have their own envelopes. The built in 16 step sequencer allows for 16 recallable patterns and up to 16 part pattern chaining, with realtime and step input, and provides a powerful groove control for creating unconventional rhythms.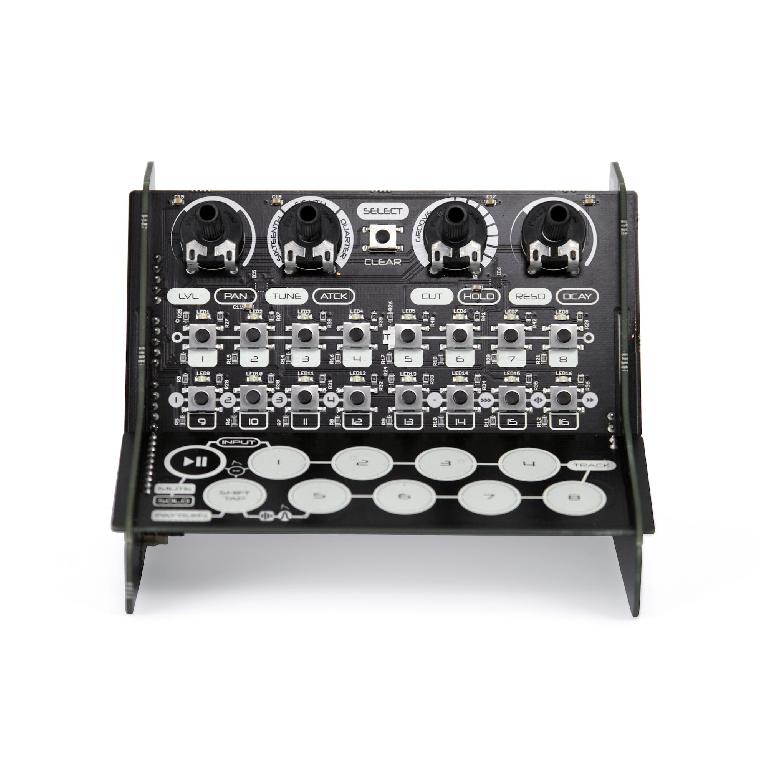 Modal CRAFTrhythm can store onboard up to 64 x 16-bit mono audio samples with a sample rate of 44.1kHz, and, through the Modal CRAFTapp, users are able to upload their own samples into memory. The factory sound bank that comes installed as standard on the Modal CRAFTrhythm include several drum, percussion and rhythmic sounds and effects created on the CRAFTrhythm's bigger brothers Modal 001, 002 and 008.
Up to 8 kits, combining chosen samples and parameter settings, can be created and stored on the Modal CRAFTrhythm, allowing for on-the-fly sample and parameter changes - great for live performance.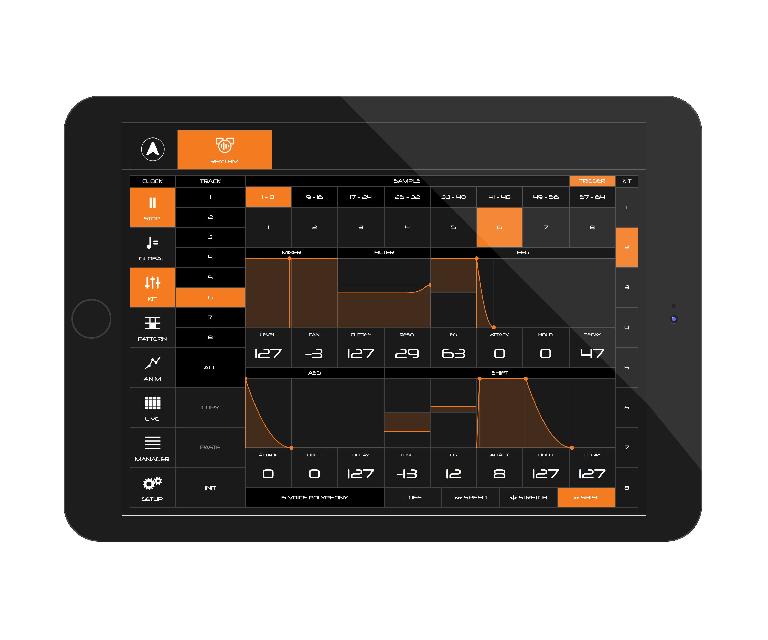 Modal CRAFTrhythm can be used standalone, and contains a large number of panel controls and LEDs for setting up and displaying parameters, as well as touch pads for playing samples in realtime. The device can also be used in conjunction with the Modal CRAFTApp, to provide easy access to all parameters, as well as sample, kit, and pattern management. CRAFTrhythm can connect to a computer, tablet or phone via class- compliant USB-MIDI, allowing compatibility with external MIDI software and devices.
Modal CRAFTrhythm:
8 track drum/percussion sampler instrument kit with built in 16 step sequencer, requires no soldering, electronics skills or tools.

Can store up to 64 x 16-bit mono samples with a sample rate of 44.1kHz, and using CraftApp users can upload their own samples

Mixer stage per track with level and pan controls

Low pass resonant filter per track with a dedicated Attack-Hold-Decay envelope

Amplitude Attack-Hold-Decay envelope per track

Tune control with 3 different pitch modes - SPEED, STRETCH and SHIFT