Bristol, UK – 20th May 2020 Modal Electronics, one of the leading boutique synthesiser manufacturers, releases Firmware 2.0 for its ARGON8 series. This significant update includes a vast amount of feature upgrades and many improvements, based on suggestions Modal received by its ARGON8 user community.
Firmware v2.0 for ARGON8 delivers an improved overall Audio Output staging and advanced dynamics options. A new Gain Boost setting applies to all patches. It increases the average output level while expanding the range of the Patch Gain control helps to boost even the quietest patches without introducing unwanted noise.
Long pads, drones and snappier percussion are now even easier to dial in with seven new envelope modes & three new curves (including the much lusted after Long variations for those exploring ambient territory).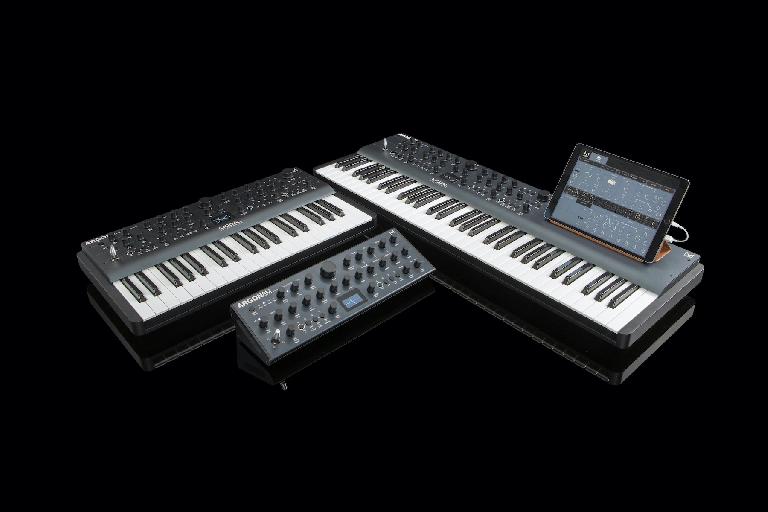 A brand-new polyphonic 64 step sequencer mode has been integrated into the 512 note real-time sequencer. It provides an eight note-per-step sequencer, to allow full step-by-step control of melodies and pattern ideas. It also features several Step Modes to unlock significant flexibility to trigger sequences in different ways suiting various setups and performance situations.
With Firmware v2.0, ARGON8 introduces support of the MPE standard. Musicians and sound designers with compatible controller hardware can now enjoy polyphonic expression to design unparalleled sonic textures using ARGON8's acclaimed wavetable synth engine.
Modal adds a staggering new performance feature in the shape of Chord Inversions to ARGON8 – an intuitive and experimental way to deploy chord inversions and variations in real-time, enabling a huge array of options to explore and greatly simplify complex chord voicings to both seasoned keys players and novices.
Alongside this milestone firmware release, Modal also releases an update for MODALapp, a free editor software available for macOS and Windows computers, as well as iOS, iPadOS and Android mobile devices. To edit and control ARGON8 models directly within a DAW application, AU and VST3 versions will be available, too.
Additionally, Modal releases a dedicated sound set. These new patches showcase many of the new firmware features. Available from Modal's website as SysEx file, they deliver a perfect starting point for creative musical adventures with ARGON8.
The ARGON8, ARGON8X and ARGON8M models are available through selected retailers worldwide, and the MODALapp is required to install the firmware update.