Modal CRAFTsynth Is a Digital, Monophonic, Portable Synthesizer For Just £79!!
With a price of just £79, the new Modal Electronics CraftSynth has impressive spec, and apparently makes it very easy to assemble without soldering or specialist knowledge. Here's all the details.
Oh the irony. Today at the same time Modal announced the new CRAFTsynth I was literally 2 minutes walk away from their HQ in Bristol and was tempted to wander in. Had I done so, I'd possibly have been met by warm handshakes, a dry place to hang my sopping wet coat and the new CraftSynth.
As it was, I decided to brave the British weather and head home instead. However, that doesn't change the fact that Modal have released one of the more unexpectedly cool synthesizers we'e seen this year. CRAFTsynth is a self-assembly synthesizer that they tell us requires no soldering and can be put together in 10 minutes flat without the use of any complex or specialist tools.
It has 2 oscillators per voice, oscillators with 6 destinations, and four types of wave forms (which are invertible). But that's not the best news yet. It's the price. It's less than a hundred quid. A fair bit less. CRAFTsynth is available for just £79 GBP with US and Euro pricing still to be announced.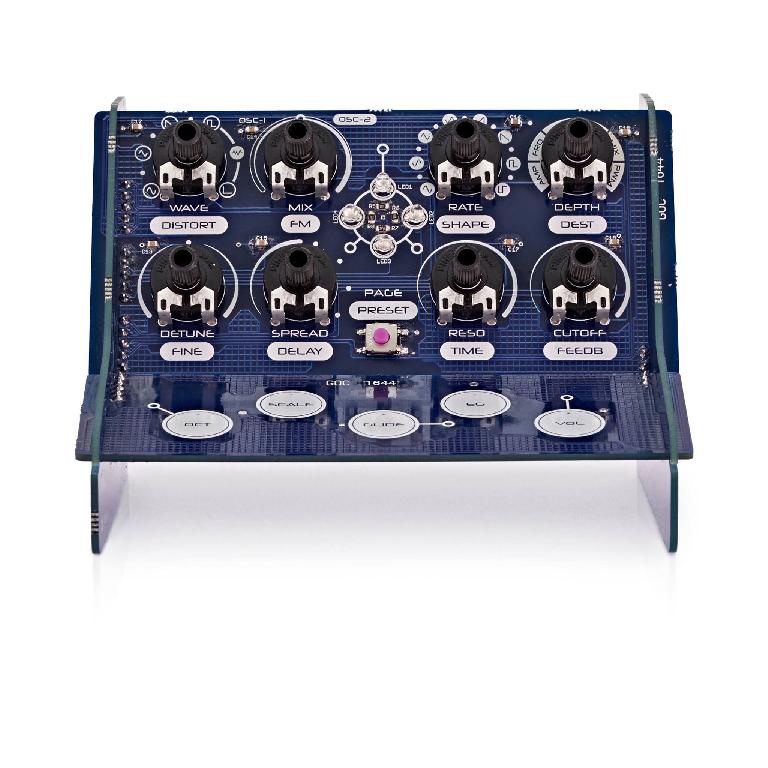 Listen to CRAFTsynth in the first sound demo by Ty Unwin here:
Here's what our friends at Modal have to say about the new Modal CRAFTsynth:
Modal Electronics is delighted to announce Modal CRAFTsynth - we believe the World's first no soldering, self assembly, monophonic USB or battery powered synthesiser with full MIDI support through a Class Compliant USB port. Assembled in less than 10 minutes, with no tools or specialist knowledge required (not suitable for under 13 years of age), CRAFTsynth brings real synthesiser performance to a new price point and an entirely new audience of synth players.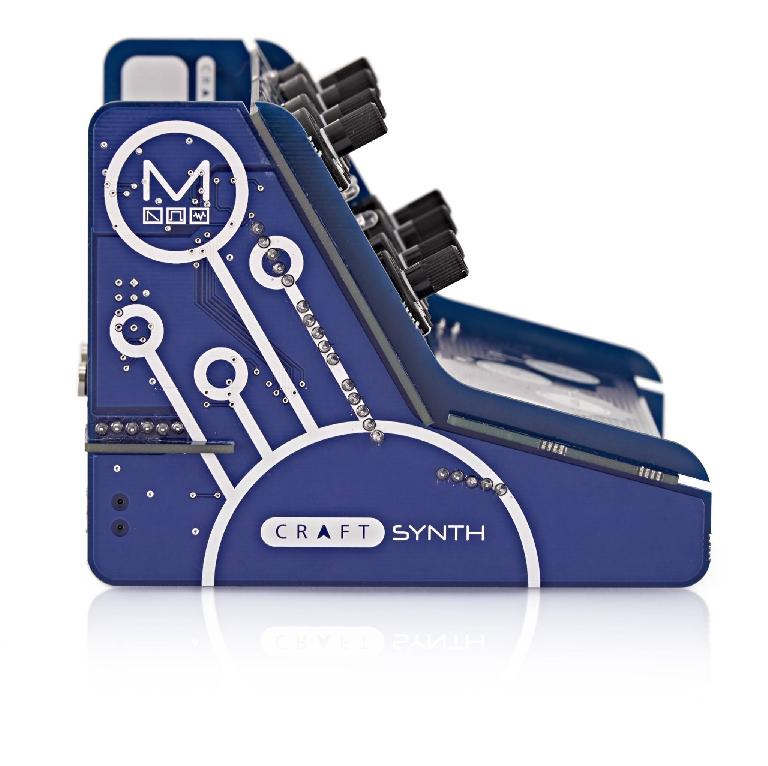 Modal CRAFTsynth specification:
Monophonic DSP based self assembly synthesiser, requires no soldering or electronics skills, tools or knowledge
Eight front panel potentiometers for editing control, with two pages of editing functionality
2 oscillators per voice - sine, tri, saw, pwm, noise plus FM (OSC2 modulates pitch of OSC1), detune and fine detune for OSC2
Mixer stage for OSC levels
Unison / spread mode that splits the oscillators into four separate sub oscillators per oscillator giving a total of eight oscillators, de-tunable for a HUGE sound
LFO with six destinations: VCA amplitude, filter cutoff, FM amount, OSC mix, PWM amount, pitch / frequency
Four LFO wave forms, each invertible: Sine, tri, saw, square
LFO auto syncs to MIDI clock if present
Resonant low pass filter
16 recallable EG presets for ease of use: Soon to be released, CRAFTapp will provide full editing control of EG's for custom envelopes which can be stored within a patch
16 patch storage locations (manageable through Modal CRAFTapp)
Playable touch panel interface with five note keys plus controls for scale and glide time - Scale changes between major, minor, diatonic and blues
Delay and distortion (waveshaping overdrive, not bit crushing) effects
Headphone and line output
Class Compliant MIDI provided over USB connection to host computer or tablet
Powered by USB or optional AA battery pack
Modal CRAFTapp for iOS*, Macintosh and PC coming end of 2016 (subject to Apple AppStore conditions), Android support planned for Q1 2017.
Due to ship mid-December 2016, MSRP UK £79.99 including VAT, projected US and Euro pricing TBA.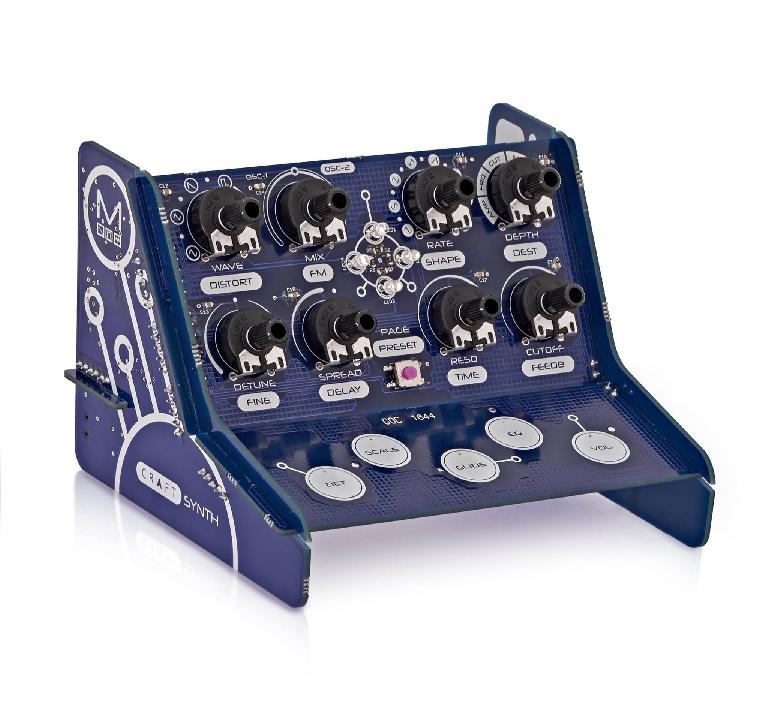 So, just in time for Christmas, Modal's CRAFTsynth should be a firm favorite for synth lovers. At this price it's kind of a no-brainer. We'll be posting photos and videos as soon as they are released.