We're excited to get our hands on Modal's CRAFT synth 2.0 when it becomes available soon. In the meantime, the British company's latest creation has just a couple more days to run on its Kickstarter campaign. It's already smashed through its original funding target, but until January 9th, the earlybird special pricing and deals are still available. You can check it out and preorder here: https://www.kickstarter.com/projects/skulpt/modal-craftsynth-20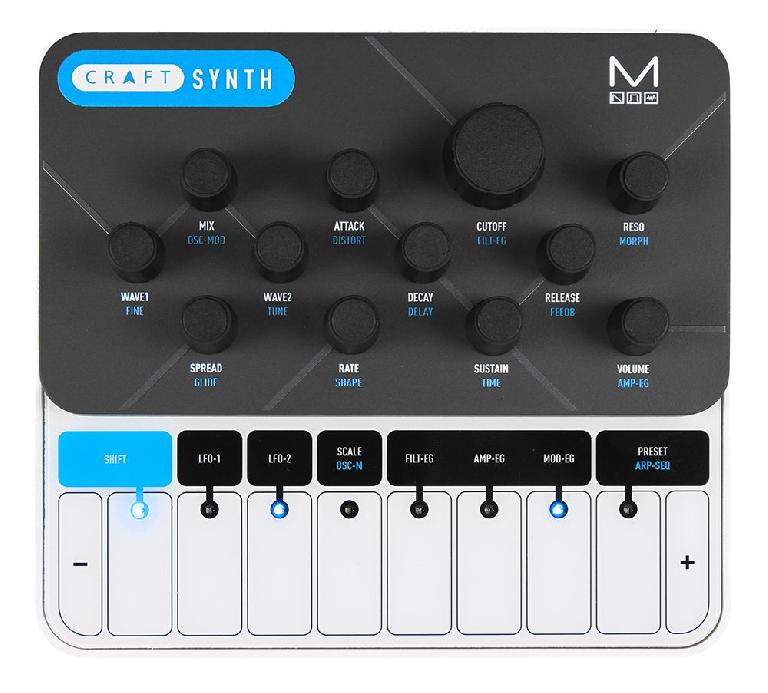 Modal CRAFT Synth 2.0
Incorporating the design ethos first seen in the the recently released Modal SKULPT synthesiser, CRAFTsynth 2.0 delivers unprecedented sonic versatility and sound design potential, in a completely portable package.
CRAFTsynth 2.0 retains many of the core features of the original such as:
8 oscillators per voice
2 selectable waveforms
Morphable state variable filter
Multi-option unison / spread
Waveshaping distortion
Touch pad scales
Among others, while still introducing new and unique features to this next generation evolution. CRAFTsynth 2.0 packs real oscillator power: a total of 40 waveforms to choose from, and with the ability to select and morph between the waveforms in a bank, CRAFTsynth 2.0's eight oscillator banks cover Virtual Analogue, Digital and Generative waves as well as a selection from the Modal Electronics 002 Polyphonic Synthesiser. All in a battery powered device that fits in your hand!
The MODALapp editor provides complete visual access and control to all of the features of CRAFTsynth 2.0, along with tight integration of Modal's first generation CRAFT devices (CRAFTsynth 1.0 and CRAFTrhythm), as well as the Modal SKULPTsynthesiser – letting you work across all the Modal instruments in your rig with one unified high quality editing environment on the platform of choice including MacOSX, Windows or iOS & Android.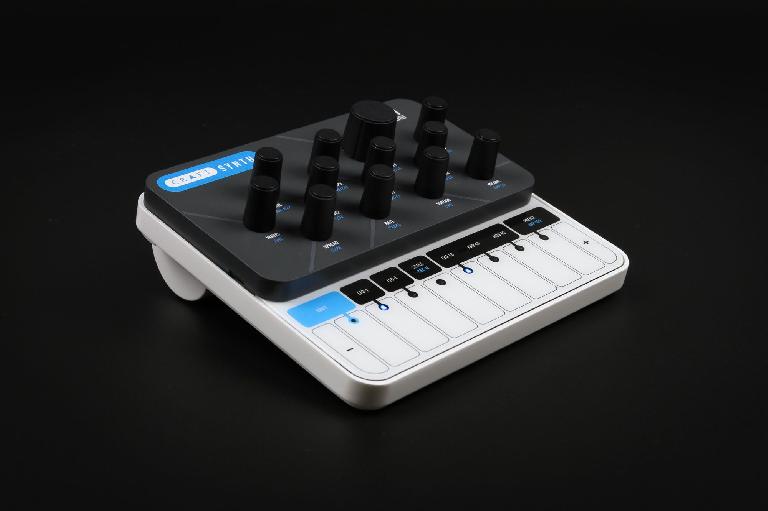 Price: Estimated UK MSRP £129.99. Earlybird pricing available on Kickstarter.