Sometimes, loving a particular hardware synthesizer means buying it gifts. In this case, you can dress up your Korg MS-20 with some gorgeous wooden (walnut) side panels. They look gorgeous.
According to mixingtable.com the Korg MS-20 side panels are "solid walnut" and designed for the original, "vintage Korg MS-20 hand finished in natural oil."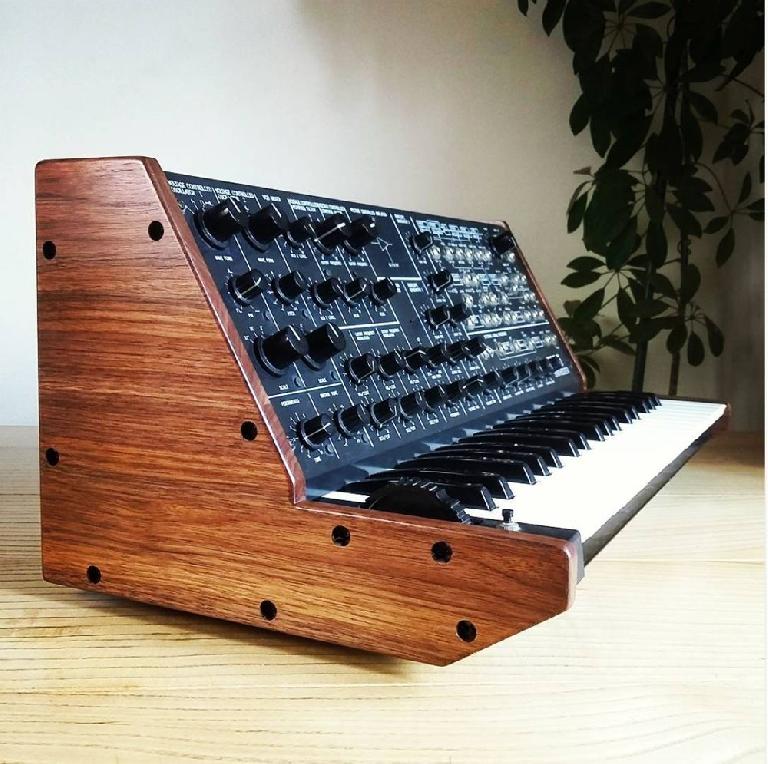 They make every side panel to order and estimated shipping date is 21 days after payment.
We would love it if they also produced side panels for the Korg MS-20 Mini. We imagine there would be even more demand for this.
Editor's Note
: You CAN add wooden side panels to the
Korg MS-20 Mini
also!
Click here
.
Price: 95 EURO per pair and 22 EURO shipping to any destination.
Web: http://www.mixingtable.com/korg-ms-20
We recently featured the mixingtable Ableton Push 2 desk stand which got a lot of positive attention. See why here.