Mod Your Korg Minilogue Into A Desktop Synth In 2 Hours For $6?
Fancy transforming your Korg Minilogue into a keyboardless, desktop version? This man on reddit modded his own. He spent $6, two hours and a couple of beers and ended up with this.
Trust reddit. If you want to remove those pesky small keys from the capable Korg Minilogue polyphonic analog synth and turn it into a desktop it's possible. In fact we covered this before and you may recall Haydn Hamilton's handy work in modding and creating a Korg Minilogue and a Korg Monologue desktop synth.
We feel the desktop variety look pretty damn sexy. But even better is the fact you can probably do this yourself for about $6 in materials and a couple of hours. At least that's what it took charlie_argument (as well as a couple of beers)!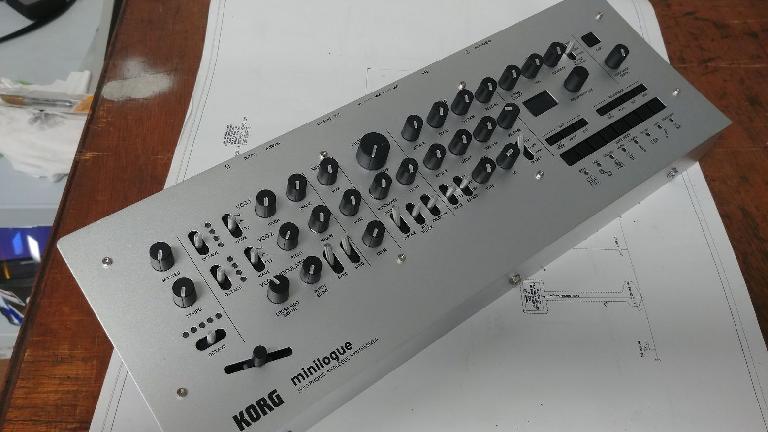 When asked by others on reddit how he managed this feet he replied, "with the Minilogue, it's as simple as pulling the top plate off, unplugging the keybed and power headers, and removing the two sisterboards. After that, it's a lot of hacksaw work. The only difficult part is finding a way to anchor your new front plate, and making sure it doesn't look too janky when it's all put back together."
He continues with advice for another reddit user:
"It's pretty simple once you've got all the guts out. Only tips I can give would be cautionary advice:
Make sure you have the front panel material and fastening method decided on beforehand. I half-assed it because I didn't do much planning. Someone here suggested fixing L-brackets to the interior plastic casing for fasteners, and it convinced me to update my design.

I used a hacksaw to chop the front end off by hand. I would highly suggest finding a decent jigsaw or bandsaw to do this part.
The entire project took 2 hours and relatively little effort or stress."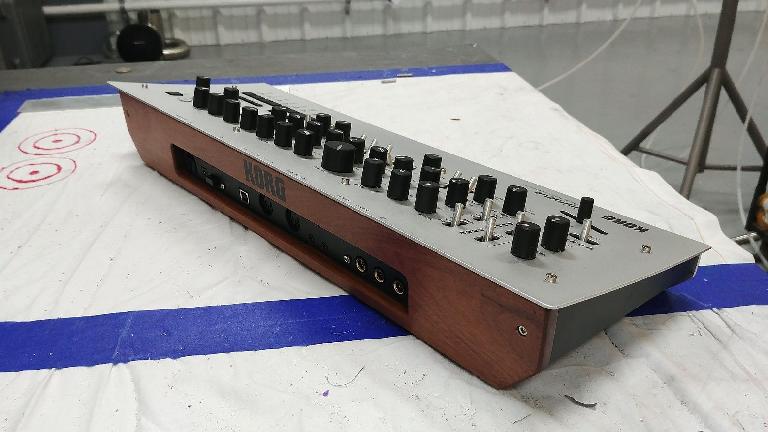 Korg Minilogue Main Features
Flexible, powerful four-voice analog synthesizer
Fully programmable, with 200 program memories (100 sounds included)
Voice Mode lets you flexibly configure the four voices
Automatable 16-step polyphonic note and motion sequencer
Oscilloscope function shows the waveform visually
Rugged and stylish with aluminum top panel, chassis-mounted pots, rubber-coated knobs, and real wood back panel
MIDI, USB MIDI, and Audio Sync for all types of in-studio and live connectivity, including direct sync with SQ1, volca, electribe, and more.