As Waves confirm, "the piano can be a tricky instrument to mix due to its wide frequency range and varying dynamics". So, here we start with the potential problem, should you be planning on mixing the piano. But, fear not... a solution is available in the form of Greg Wells PianoCentric.
This isn't the first plug-in collaboration between Waves and GRAMMY®-nominated producer, songwriter, musician and mixing engineer Greg Wells (Adele, Katy Perry, Mika, One Republic, Twenty One Pilots), who has songs on over 85 million units sold, and who is himself an accomplished pianist and piano aficionado. Something tells me it won't be the last either.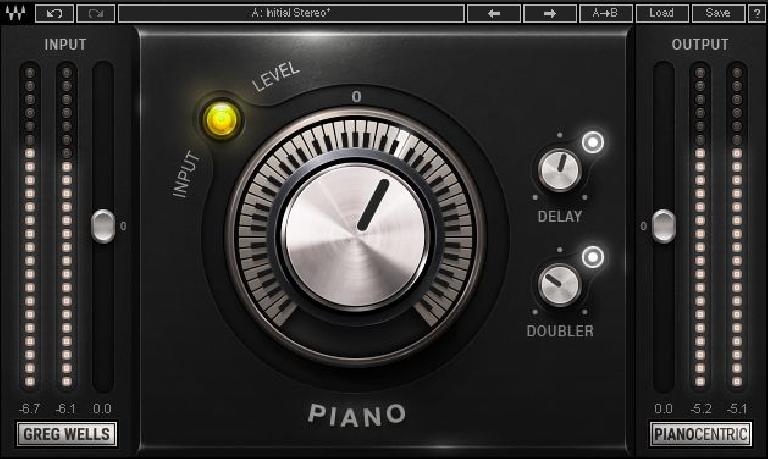 Anyway, back to the plug-in and mixing piano! Here's what Waves and Greg Wells tell us about it...
"The PianoCentric plugin makes mixing piano that much easier by giving you direct access to the customized tools, signal flow and piano processing techniques perfected by Greg Wells.
"Developed in collaboration with Greg himself, this exciting addition to the Waves Signature Series lets you quickly find the right sound for your piano or keyboard recordings. With just a simple interface, Greg Wells PianoCentric delivers usefully diverse results, varying from gorgeous full-range piano to lo-fi filtered sounds.
A word from Greg Wells:
"The PianoCentric plugin is something I wish every studio I've ever worked in had."
"I've designed this plugin to reach two different destinations. One destination is gorgeous, punchy piano that will cut through any mix with lots of drums and other elements. The second and opposite destination is more like an old bullet microphone in mono, inside the piano – lo-fi and a little crunchy. Enjoy!"
You can download a demo version of PianoCentric here.
Price: $99 on sale. (Normally $149)