Plain stereo panning is one of the most basic things we do when mixing'"placing instruments and voices in various locations between the speakers can really help to open up a mix, enhancing clarity and depth, if done well. In Logic, there are a number of things to deal with when it comes to panning, along with plug-ins that affect positioning and stereo imaging, found under the category of Imaging. Let's take a look at some basic considerations.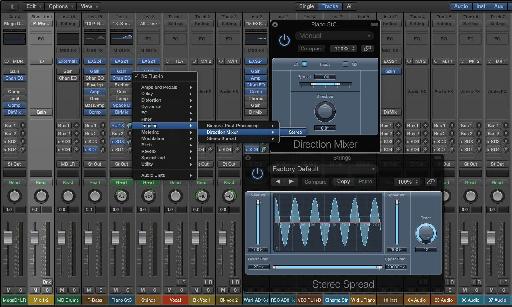 Fig 1 Imaging controls in Logic.
Pan, Panner, Pan Pot...
The most basic panning is, of course, done with the Pan knob (or Pan Pot) in each Channel Strip. Of course, you already knew that, in the physical world, 'Pan Pot'