New York City, July 18, 2019 – European audio software developers Sonarworks have announced today that they are partnering with the organizers of MixCon 2019 to provide headphone calibration for participating vendor booths using their best-in-class audio calibration software, Reference 4. Mixcon, the only convention in the world dedicated exclusively to audio mixing, has gone headphones-only this year for showcasing the latest in audio software plugins and solutions. The event is being held at the Grand Ballroom of the Manhattan Center in New York City on Saturday July 27th and Sunday July 28th and is free to attend with RSVP.
Reference 4 -- which has been embraced by top mix engineers worldwide including Mark Needham, Cameron Craig, and Rik Simpson -- calibrates supported headphones and monitors to a consistent flat-frequency response, allowing mix engineers to work more efficiently and ensure better mix translation between devices. The award-winning software plugin will be available to all participating vendors, providing a consistent response across models of headphones and ensuring that products will be demonstrated accurately.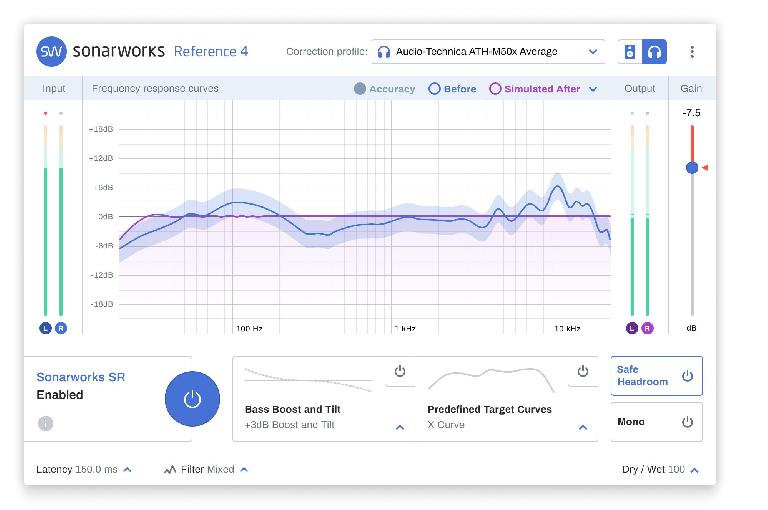 "Mixing is all about critical listening, and good critical listening is only possible if you can trust your monitoring environment, something that used to be a luxury reserved only for major studios," explained Justin Colletti, organizer of MixCon. "We're excited to have Sonarworks participating in the event this year because they've made it so that musicians and producers from hobbyists all the way to seasoned pros can better trust what they're hearing and make much better mixes—whatever kind of environment they find themselves in."
In addition to partnering with Mixcon's vendors, Sonarworks will also be sponsoring a featured panel with Grammy winning producer Jeff Ellis, who has worked with artists such as Frank Ocean, Kate Nash, and Odd Future. The panel will be taking place on Sunday, July 28th at 2pm.