At first glance you'd be forgiven for mistaking the Mini Oramics which Tom Richards has re-created for a vintage photocopier. It's not. It's a synth and sequencer and was designed by Daphne Oram in the 1960s, which was possibly inspired by the development of the Minimoog.
As Goldsmiths news blog says, "Oram was the co-founder and first director of the BBC Radiophonic Workshop, and is credited with the invention of a new form of 'drawn sound' synthesis – Oramics, which was recently the subject of the 'Oramics to Electronica' exhibition at the Science Museum."
Mini-Oramics with James Bulley part 2 from Tom Richards on Vimeo.
"It was different to many early forms of electronic synthesisers: the composer/musician drew onto a set of 35mm film strips which ran past a series of photo-electric cells, generating electrical signals to control amplitude, timbre, frequency and duration."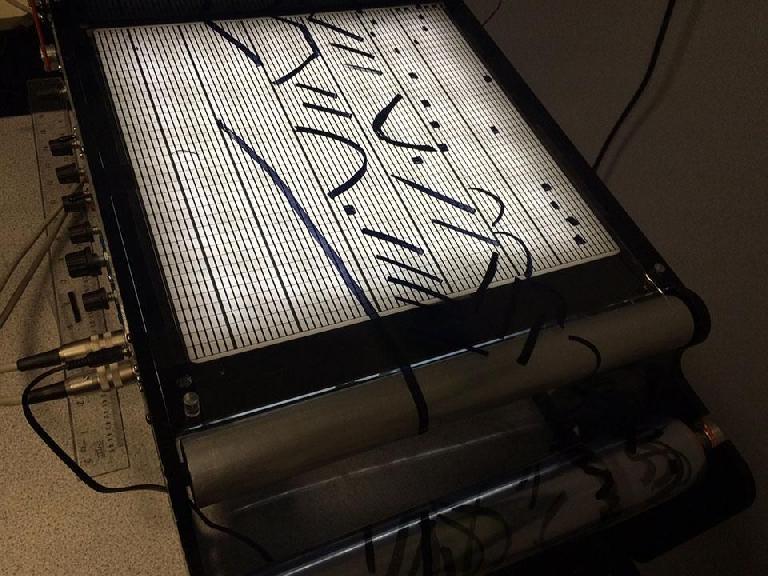 Find out more about how Tom Richards created the Mini-Oramics synth and the design process on The Goldsmith website: http://www.gold.ac.uk/news/mini-oramics/