Mini Modular Synth Q&A: Tangible Waves
Tangible Waves makes bespoke modular synthesizers that aim to take up less space than eurorack systems and offer "synthesis for everyone". Here's a chat we had with them recently.
Tiptop Audio and Lattex Plus join together to host MEFF, a two-day modular synthesizer exhibition in the artistically vibrant city of Florence, Italy. MEFF celebrates the manufacturers of Modular Synthesizers and electronic music technology entrepreneurs. It takes place from March 24-25 2018.
To help celebrate MEFF 2018 we partnered up with TipTop (the modular synth company behind the event) and ran some super short, punchy interviews with some of the top modular synth companies.
Here's what Tangible Waves told us:
1. Why did you decide to create a modular synthesizer brand and when did it first happen?
AE modular started as a personal fun project in 2016; I like small, compact devices and felt eurorack was too space-consuming. Apart from this, my approach was to make modules as simple and cheap as possible. After I had shown the first prototypes to some participants in the Ableton usergroup in Munich, they encouraged me to launch it as a Kickstarter project, which I did at the end of 2016. Here's a link: https://www.kickstarter.com/projects/562102529/ae-modular-a-modular-synthesizer-for-everyone. The feedback from many users confirms that my approach of "modular for everyone" is the right one!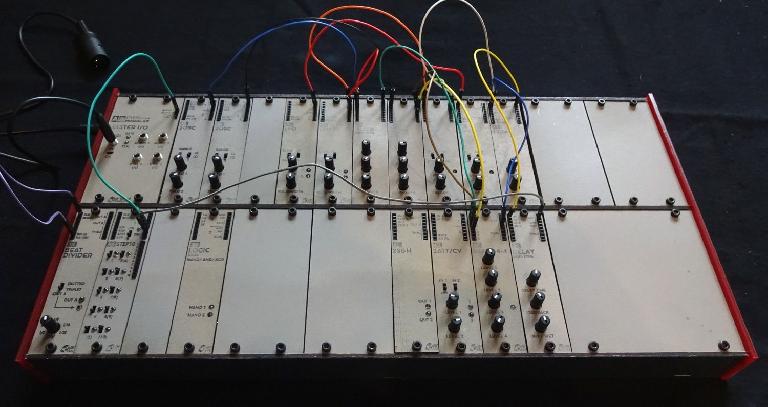 2. Name a song you would like to hear re-created using your modular system?
No idea; for me, creating new stuff, ideally spontaneous and improvised, is the most appealing way to use modulars.
3. Which module you've made took you the most effort or time to make and why?
Definitely the oscillators! Getting the 1V/octave tracking and temperature stability working acceptably and also making it reproducible in the production models with a not-overly complex circuit was really a challenge.
4. Tell us about a module made by another brand you are most excited about?
One of my favourite modules is Mutable Instrument CLOUDS; I spent quite a lot of time just playing and tweaking one frozen sample... I am thinking about integrating a clone of it in AE modular.
5. Would you be able to send us a cool one minute video demonstrating your modular system?
Tangible Waves online: http://tangiblewaves.weebly.com/
Tiptop Audio and Lattex Plus join together to host MEFF, a modular synthesizer exhibition in the artistically vibrant city of Florence, Italy. MEFF celebrates the manufacturers of Modular Synthesizers and electronic music technology entrepreneurs.

This is a two-day event, March 24-25 2018 will take place at the Impact HUB, the former Italian customs building located close to Firenze Rifredi railway station in the heart of Florence, IT.

For more info visit: http://tiptopaudio.com/meff/ | https://www.facebook.com/MEFFITALY