(Pedrengo, Italy) – May 9, 2019 – Specialwaves today introduced Mine S - the world's most adaptable modular physical controller. Mine S, which precisely and intuitively interfaces with and controls a wide range of software and devices, is perfect for DJs, VJs, producers, lighting technicians, musicians, broadcasters, video/photo editors and more. The Indiegogo campaign, which launches today with a funding goal of $30,000 USD, features limited Super Early Bird Specials of $285 USD, as well as several other rewards for backers.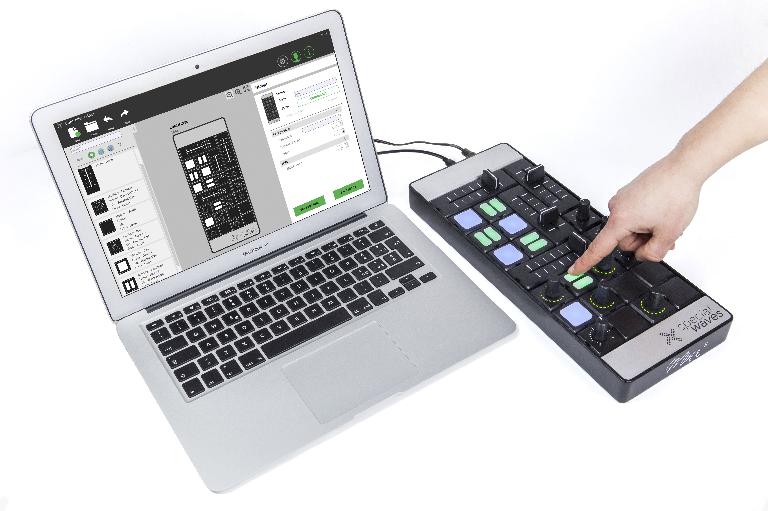 Composed of a case that can accommodate up to 32 modules (made of single electronic interfaces), which can be placed inside the case both horizontally and vertically, Mine S allows users to choose preferred configurations according to their needs instead of being forced to adapt to standard static controllers. The modules are hot-swappable, meaning users can remove and reinsert modules on-the-go. For example, if some parts like sliders break during use, users can easily replace the broken module right away – even during a live performance!
Mine S Modules
Pot Module: 270° rotary potentiometer (1x1 position)
Pad Module: Pressure sensitive Pad with customizable RGB Led (1x1 position)
2 Buttons Module: 2 toggle on/off Pads with customizable RGB Led (1x1 position)
Encoder Module: Infinite Encoder with mappable Push button and Green Led Ring (1x1 position)
Slider Module: 60mm travel linear potentiometer (1x3 position)
Blank Module: For covering the empty spaces on the case (1x1 position)
To make Mine S even more complete, Specialwaves includes its proprietary Controller Editor Software, which is compatible with most music, VJ, laser show, and lighting software programs, providing for advanced control of connected modules and protocols (MIDI, HID, OSC, DMX and Artnet). Mine S, which is able to recognize the position, orientation and type of module inserted, makes it easy to map the controller.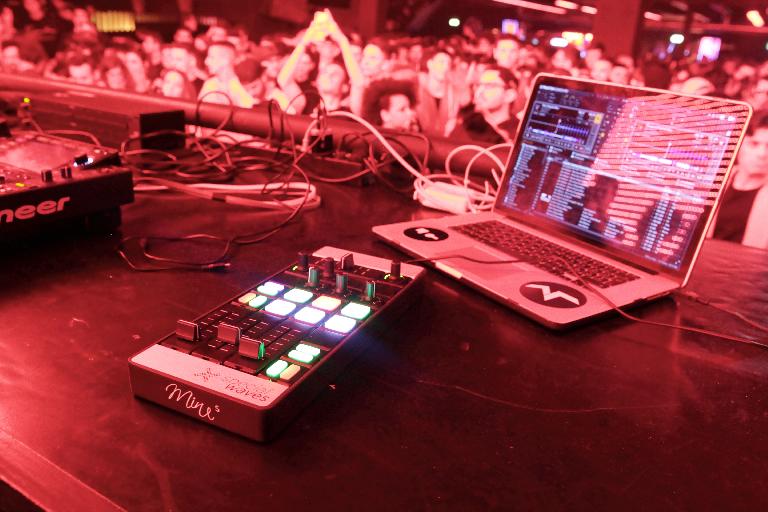 Equally, Mine S remembers each module setup. If a module has moved to another position, the system memorizes all info of that module and keeps (if desired) the same setup. So, users can control more than one software and/or protocol at a time simultaneously, giving them maximum flexibility. What's more, the controller editor can recognize more than one Mine S as either a single device or a combined, unique control surface.

"Mine S is designed for the ultimate in expandability and upgradability, so users no longer need to buy new or multiple controllers to control new software or devices," said Riccardo Belingheri, founder & COO, Specialwaves. "The flexibility of our controller and its ability to change its layout essentially allows users to create a new controller every day and make it perfect for a variety of different situations."

Mine S (dimensions: 339mm x 139mm x 33 mm) weighs a mere 2.2lbs (modules included) and features a solid, compact design, making it easily transportable. The modules can be removed by 2 extractor keys. Other features include the following input/output ports: 1 High-retention USB type B, 1 MIDI IN 1 MIDI OUT and 1 Power supply connector 5V 3A.