We recently talked about MidiWrist, an app for Apple Watch that allows you to wirelessly control synthesizers and other MIDI-controllable sound sources. Well now, it is available on the App Store! And there's more details about how it works, plus a hands-on video demonstration.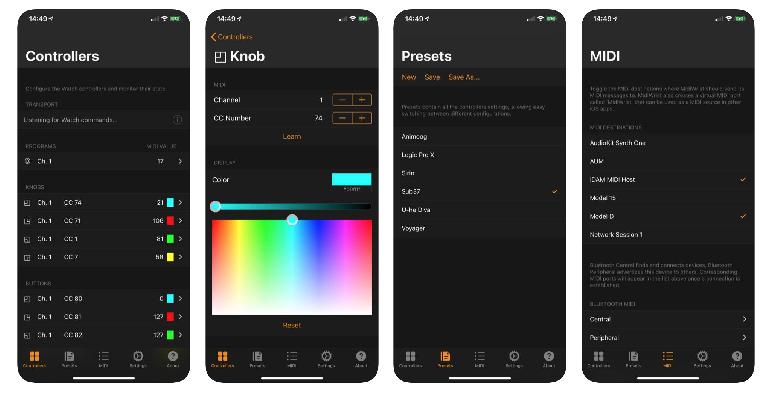 MidiWrist turns your Apple Watch into a wireless MIDI controller. The tactile feel of the digital crown combined with haptic feedback, gives you control over any MIDI synthesizer by touching your wrist, even when you're not looking.

MidiWrist makes no sound on its own and requires an Apple Watch to function. For best performance, an Apple Watch Series 4 or later is recommended. Any CoreMIDI application or device can be controlled by MidiWrist. This includes Virtual MIDI, Network MIDI, Bluetooth MIDI and Physical MIDI Devices through a supported MIDI hardware interface. A forthcoming update will add Siri compatibility.
The app's creator, Geert Bevin, gave us an insight into its creation. "In a way this app has been more than three years in the making. I got the first Apple Watch in the hope of creating this, but the technology was way too slow without a direct real-time communication protocol between the Watch and the iPhone. I've been watching every Watch release up until the last one, the Series 4.
The customer reception was so good overall, that I decided to give this another go and only after a few hours of prototyping, I could see that this would now work and feel great, and here we are. I did buy a Watch Series 3 afterwards also to include in my testing during development."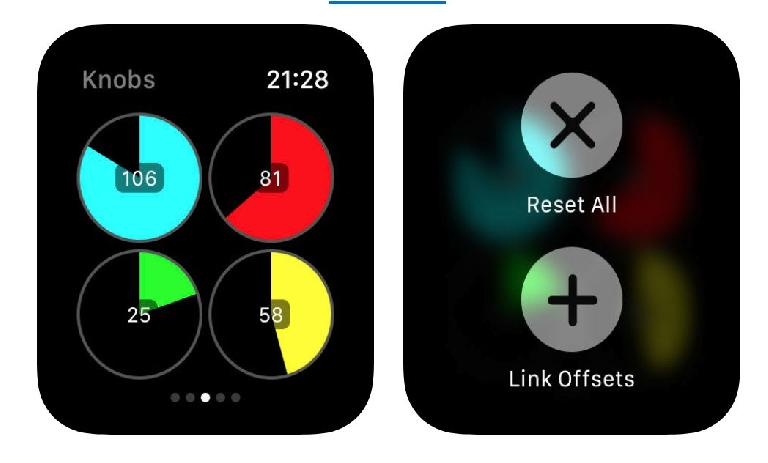 Features
Four knobs can be controlled with the digital crown
Macro control over multiple synth parameters from the digital crown
Remotely Play / Stop / Record / Rewind your DAW from your Watch
Knobs can be controlled individually or simultaneously
Knobs can be linked to preserve their offsets
Four buttons can be toggled by tapping the Watch
Buttons can either be stateful or momentary
Program changes through the digital crown or by tapping the Watch
Transport control over Midi Machine Control (MMC)
XY pad with individual messages for each axis
Optional haptic feedback for all Watch interactions
Optional value display on the Watch
Configurable colors for all knobs and buttons
Configurable MIDI channels and CC numbers
Save your configurations to preset for easy retrieval
MIDI learn for easy controller configuration
MIDI input to sync the state of the controllers with the controlled synths
Advertise as a Bluetooth MIDI device
Connect to other Bluetooth MIDI devices
Monitor the MIDI values on the iPhone
Low latency and fast response