MIDIHub Is A Super Useful Stand-Alone MIDI Event Processor, Router & Interface
Blokas, the makers of PiSound, have announced Midihub, a versatile centerpiece for any hardware and software synth studio that uses MIDI. There's a lot of cool things Midihub can do for you...
Midihub is a standalone MIDI event processor, router and MIDI interface created by Blokas. It has classic DIN-5 MIDI input and output ports, 4 of each, as well as a USB port for power and/or communicating with your computer and the Midihub Editor software.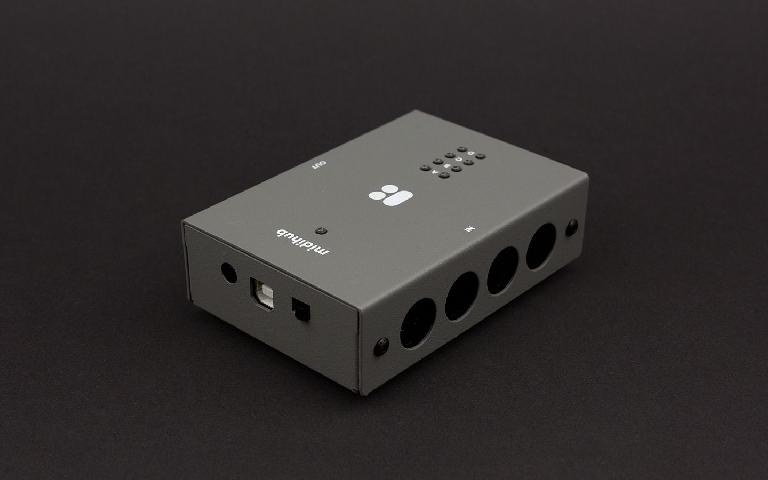 Within the device all MIDI data flows through customizable MIDI Processing Pipelines, sort of MIDI effects, with extremely low latency and without involving any processing on your computer allowing you to integrate Midihub to your computer-less setup. Midihub can be used as a standard USB-MIDI interface too and it comes equiped with The Button which can send MIDI utility messages such as 'Reset All Controllers' or 'All Notes Off'.
Enjoy Monty Python? Want to learn (more) about MIDI and how it really works? Watch the first part of our edu-tainment video course on MIDI and you'll never think of MIDI the same way again:
The dedicated software called Midihub Editor* allows you to program the Midihub to process MIDI messages in any way you want, e.g. to split MIDI messages coming from your MIDI keyboard by octaves to control two or more different synthesizers, to turn single MIDI notes to fancy chords, or to send different divisions of the main MIDI clock to separate devices. The best part is that you can enjoy custom MIDI processing without the need to use your computer once the route programming is done.
* Midihub Editor works on all major platforms - Windows, MacOS, Linux & even Raspbian!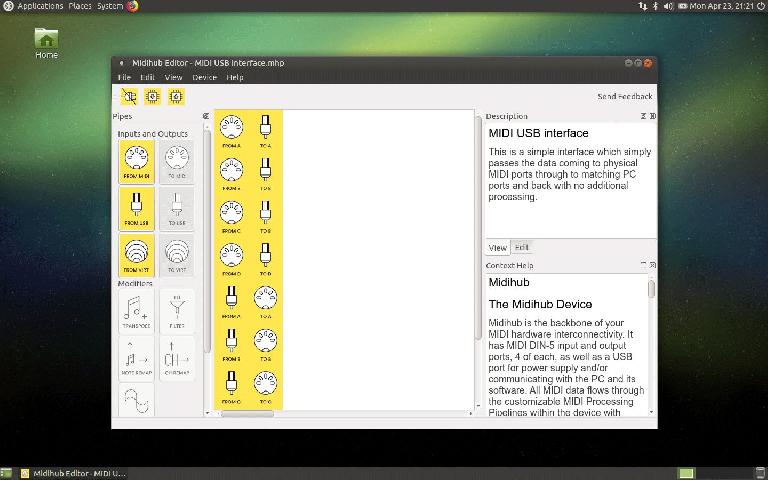 Midihub Specs
Input/Output Connectors: 8 x DIN-5 Female Sockets & USB-B Port
MIDI Loopback Latency: Less than 1.5ms
Activity LEDs: 4 x MIDI Input, 4 x MIDI Output & 1 x Status
Other Input: 1 x The Button
Other Parameters:
Enclosure: Powder-Coated 1mm Steel
Power: Bus-Powered - Computer or 5V USB Power Supply
Current Draw: 50mA @ 5.1VDC
Dimensions: 75mm x 108mm x 36mm
Weight: 285g
Join the BETA-tester program: Upon receiving all of the parts for the latest revision, Blokas will assemble and test a small initial batch of Midihubs. The first assembled units will be sent out to beta-testers. So if you would like to be among the first ones to put your hands on it and you think that Midihub could be a great addition to your hardware setup contact Blokas here.