There's contests and there's contests. But when Black Lion Audio offer up one of their Micro Clock Mk3's that should be enough reason to have your head turned. Add to that a Micro Clock Mk3 signed by the one and only Tony Maserati then the cool factor increases exponentially.
Oh, and Ask.Audio have partnered with our friends at Black Lion Audio to offer Ask.Audio Academy passes as part of the prize too.
Find out more about the Micro Clock Mk3 here.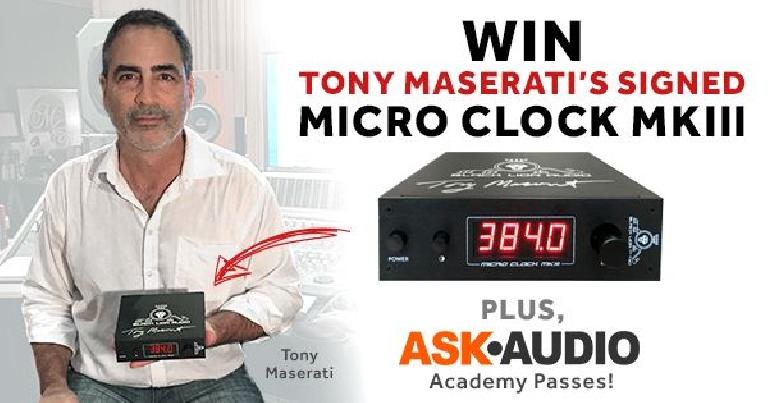 1st Prize:
Tony's signed Micro Clock MKIII ($999)
1 year Ask.Audio Academy Pass ($120)
2nd Prize:
1 year Ask.Audio Academy Pass ($120)
3rd Prize:
6 month Ask.Audio Academy Pass ($90)

Competition ends on January 22nd at 12am CST.
Enter Contest HERE.