Miclop Ctrl X: Poly Synth, MIDI Controller & Step Sequencer With a Color Touch Screen
Ctrl X is a 3-in-one tactile and touch-screen device for producers. It's a dedicated controller for a virtual synthesizer, a MIDI controller for hard and soft synths and a powerful step sequencer.
This new hardware from Miclop is a virtual synthesizer dedicated controller, an intuitive and completely mappable MIDI controller, and a powerful step sequencer. It's aptly known as CTRL X.
Ctrl X will be on Kickstarter soon and backers will not only receive the Miclop Ctrl X hardware, but also the software synthesizer too.
Synthesizer
Ctrl X is a polyphonic synthetizer with 2 oscillators based on samplers through the soundfount power.
Classic waves, samplers from our favourite synthetizers or sampled instruments can be charged.Ctrl-x collects different types of synthesis such as FM and RM or one complete section to carry out waveshaper and other section for synthesis by phase distortion. Both sections can be mixed with our oscillator sf2 or be used as single signal.
It also counts on a unison engine with pitch and octave independence to diffuse these voices througn a different spectrum from the original signal. A suboscillator with classic waves and octave selection complete the oscillator.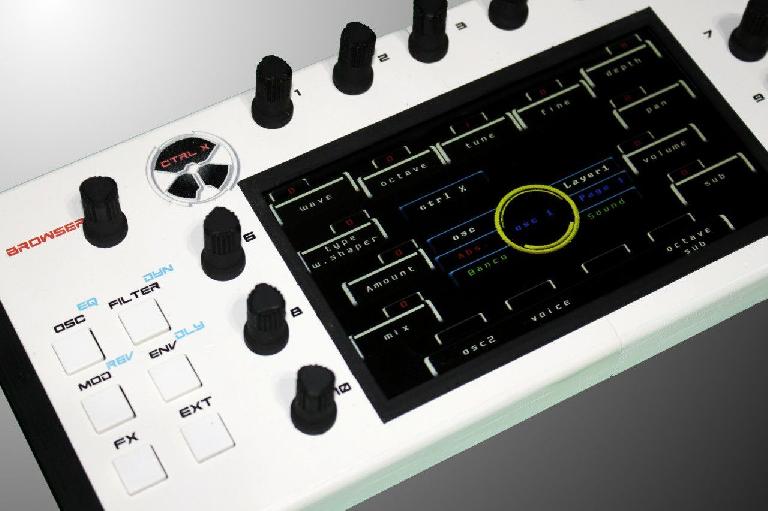 The synth includes classic filters with over 50 slopes, hundreds of waves in the LFOs for advanced modulation, a Matrix where routing can be quick and painless, two arpeggiators, and built-in effects like reverb, delay and flanger.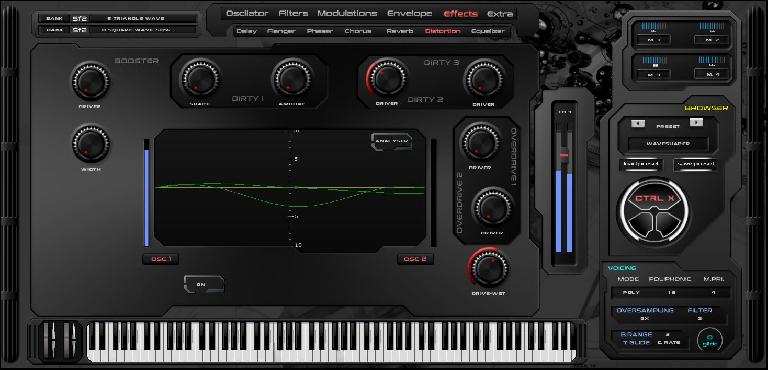 Midi Controller
Ctrl X is a great controller for all types of synthesizers and plugins thanks to its workflow and its large, multi-touch screen, you can map all parameters and controls and get access to any of them in just a 2 clicks.
If you need to create your own templates for a specific plugin not currently supported/mapped, there's an app for that. In short it lets you create and customise your own templates for Ctrl X quickly and easily.
Step Sequencer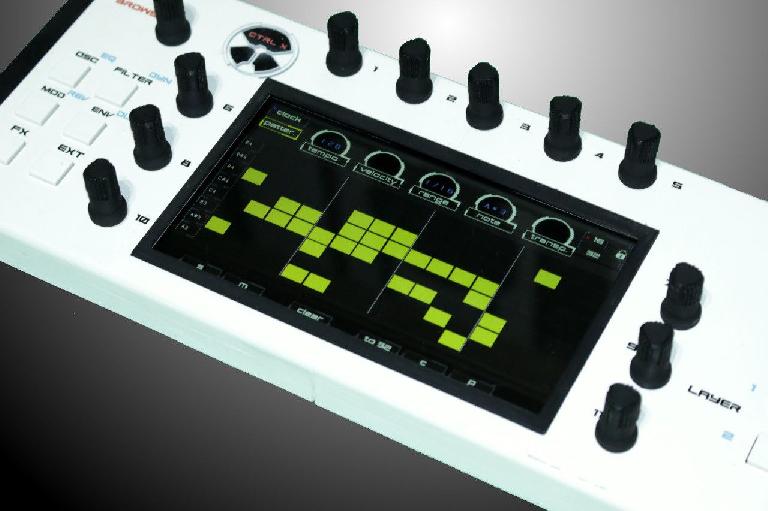 Ctrl X includes an integrated step sequencer to use either with hardware or with software. Its multi-touch screen give us a quick and intuitive edition. The encoders provide precision for certain more sensitive controls.
Step Sequencer Features:
Note selection
Step by step speed control with either individual or joint setting
Solo and mute by note
Patterns copy-pastes
16 to 32 Copies
Edit tempo, range and transpose control
21 editable patterns
Clock sync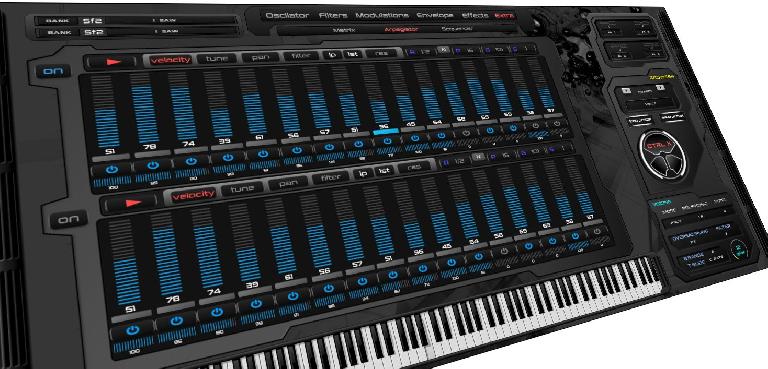 Oh! dd you mentoin Ctrl X is open-source? If you like making mess with stuff and you aren't afraid of programming, Ctrk x is compatible with Arduino, that is why posibilities are almost endless: Send some messages through the mackie control protocol to control your sequencer repro-duction or stopage, create your own arpeggiator or customize your machine completely!
Ctrl x is in its prototype phase yet, even if all its electronics and its programming is already in its final stage. The moulds are produced with a 3d printer, that is why the finishing touch is still really far from its final result.
Price: TBA
Available: Coming to Kickstarter soon.