Mescaline Is A Stunning Experimental Modular Synthesizer & Sequencer
If the design of Folktek's Mescaline modular synthesizer doesn't hook you, the price and its unusual synth and sequencer modules (and sounds) will. If you love experimental synths you'll love this.
This Eurorack comptaible modular synth and sequencer from Folktek went on Indiegogo just a few days and has, as of today, obliterated its goal of $20,000. Currently with pledges over $68K (that's more than 340% over target). You can still order one so let's take a closer look at what Mescaline is all about. Plus, if you wait until it's available via retailers/dealers the price of the complete system will normally be $699 USD.
Mescaline is a synth designed by Folktek which merges art, design and synthesis into one drop-dead gorgeous machine. It's a synthesizer system with a unique approach to sound making that works standalone or within a Eurorack modular system.
Folktek believe we'll have lots of fun wih Mescaline. "It might seem intimidating at first but ultimately once you dive in, you realize there was nothing to fear and it's only here to help open you to extreme possibilities. It's capable of creating entire compositions and the possibilities are vast."
Each of these boards are eurorack compatible and can be installed in a eurorack system individually or all together. Each has its own eurorack power plug on the back. Each module is 44HP
Each of these boards is capable of being powered on a standard 12v adapter. Each has a 2.1mm jack on the back.
When used together, all power can be jumped to power all three boards off the same 12v power source or eurorack power source.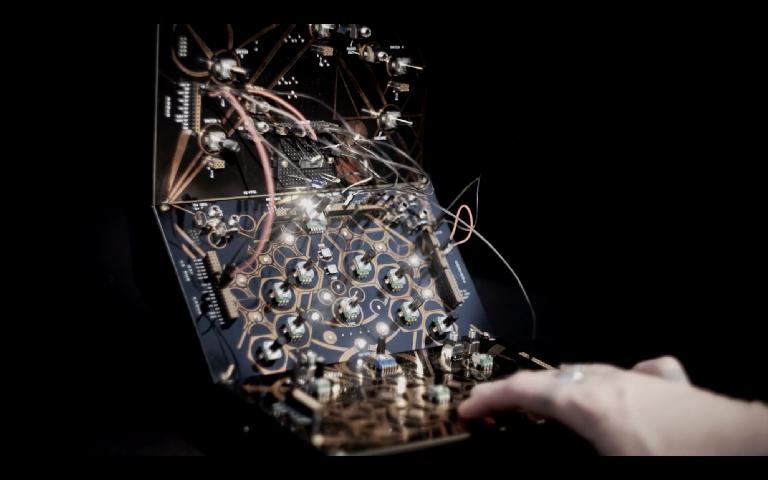 So, What Is It Exactly? There's 3-Parts?
There's three parts to Mescaline. Channel, Motion and Mental.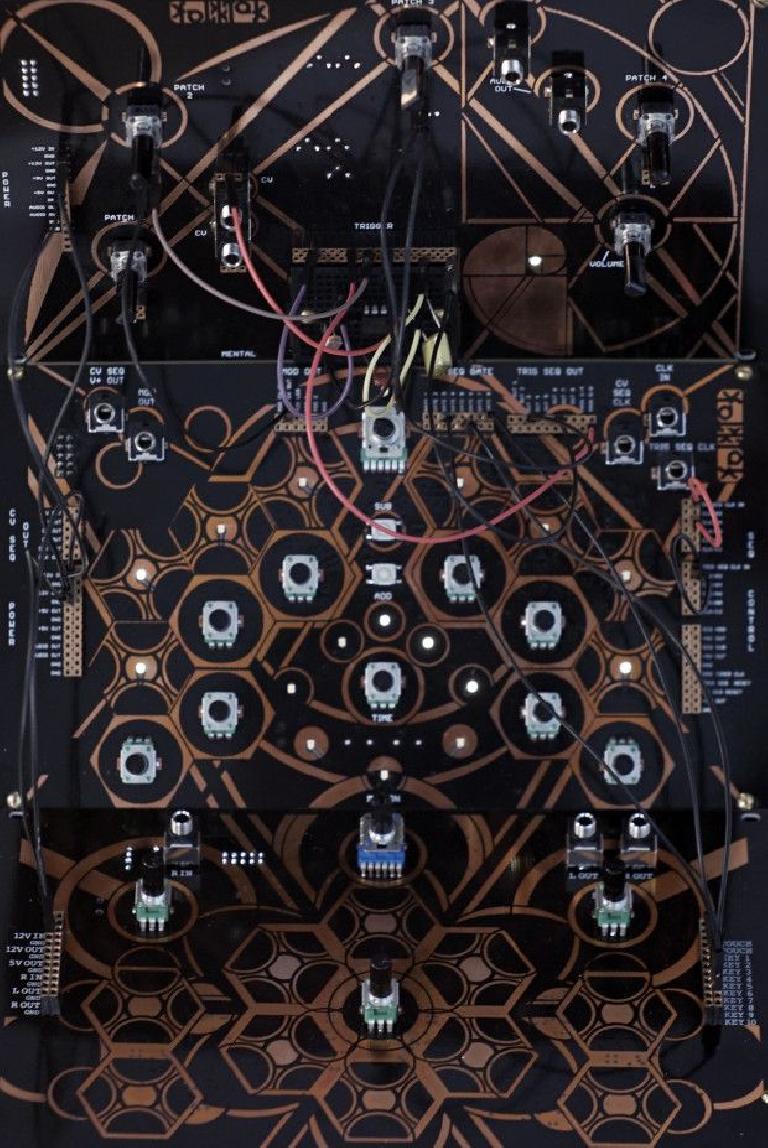 Channel is a 10 note polyphonic synthesizer with a big custom designed reverb which can also be used to process external sound. If the stretch goals are reached, "Channel will become a powerful effects processor with some awesome DSP designs we've been working on for the past year".
Motion is two sequencers with "simple but fully-capable functions and some added functions that other things don't/can't perform that help Mental to really shine. Both have clock division to break the rhythm but perhaps most important is how the trigger sequencer works - using opto-couplers to trigger parts within Mental to create sounds, textures and rhythms that voltage sources simply can't. It does this by directly connecting multiple parts within Mental. The CV does a great job of synching Channel."
8 part CV Sequencer
8 part trigger sequencer with multi-add functionality
5 part clock division for each sequencer
vactrol-based sine modulation
3.5mm jacks represent clock in, cv sequencer clock out, cv sequencer cv out, modulation out, trigger sequencer clock out.
Jumpable headers for all functions as well as power.
note that as a eurorack addition, there are many other sequencers in the world that do more without taking up so much HP. This is not recommended as a standalone purchase for use within a eurorack system.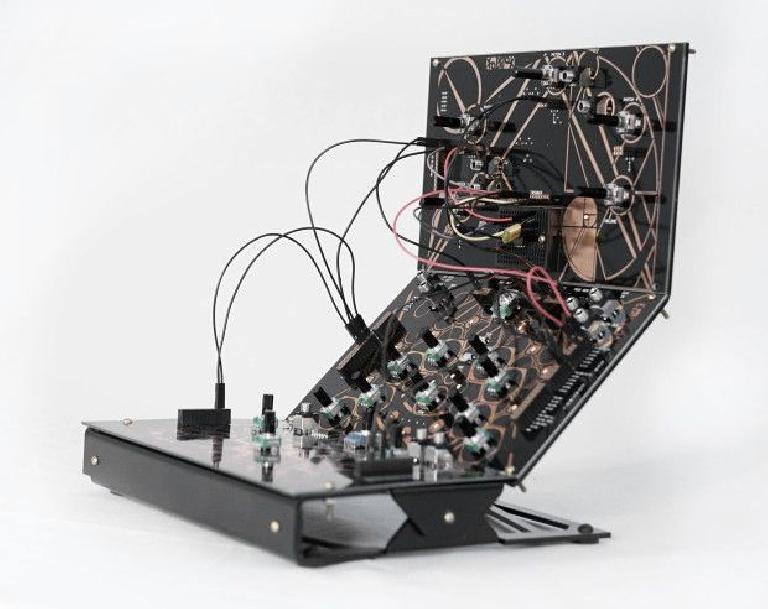 Folktek add that Mental is multi-talented. It can on the one hand be a unique drum synth that will create odd and beautiful beats for days. It can be a drone synth that generates rich drones with multi-oscillation and in-circuit filtering. Mental can also be used as an audio processor to can take incoming audio and chop it into place, filter it, distort it and screw it in ways that nothing else does.
Based on the root synthesis of other Folktek instruments Materia, Mentalis and Matter.
17 input points to control synthesis and filtering via the sequencer trigger or cv points as well as the clock division points.
removable breadboard to allow for development and experimentation.
4 patchable pots to attenuate signals and gain more control *and/or* create direct patches to create drone scapes or use Mental as an audio processor.
volume control
3.5mm jacks represent audio out and two vacant with representative headers to input voltage or audio signals from external modules or audio sources.
send Mental to the input of Channel to add reverb to the signal.
Jumpable headers for all functions as well as power.