The Meris Mercury7 is a one of a kind 500 series reverb module that will inspire your productions with unique and unexpected sounds. Two handcrafted algorithms, Ultraplate and Cathedra provide amazingly wide ranging soundscapes from dark and foreboding to ethereal and angelic. Featuring best in class signal path and performance, Mercury7 is equally at home in professional, project and home studios.
Watch the first look Video:
Features include:
Handcrafted Algorithmic Reverbs
Analog Mix & Dry Signal Path
Intra-Tank Pitch Regeneration
High & Low Frequency Damping
Extensive Modulation Capability
Variable Auto Swell Envelope
Premium analog signal path and 24-bit AD/DA w/32 bit floating point DSP
Stereo and Surround Linkable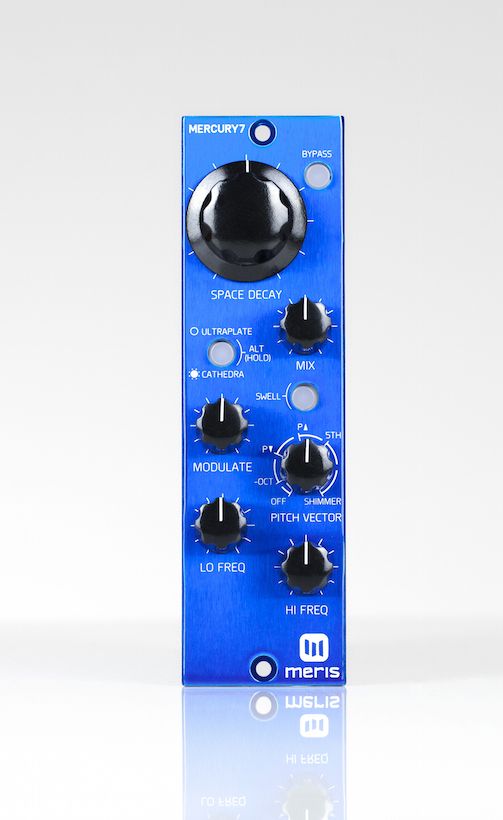 Front view of the Meris Mercury 7
All Meris gear is designed and built in Los Angeles, CA USA.
Learn more: http://www.meris.us/products/mercury7
Price: $549 MAP. Available direct from Meris and Vintage King in the USA. Distributed by Sound Network in the UK and Europe. Distribution in Japan by Musette. Distribution in Australia by Studio Connections.