TherapKid, new from Twisted Electrons, is a powerful and easy to use synthesizer inspired by the mighty therapSid. The first generation of SID (6581) had a wonderful gritty distorted filter but the later 8580 had a much stronger filter (more resonance). TherapKid offers a digital take on the best of both worlds with a strong filter resonance and 6581-like gritty tone.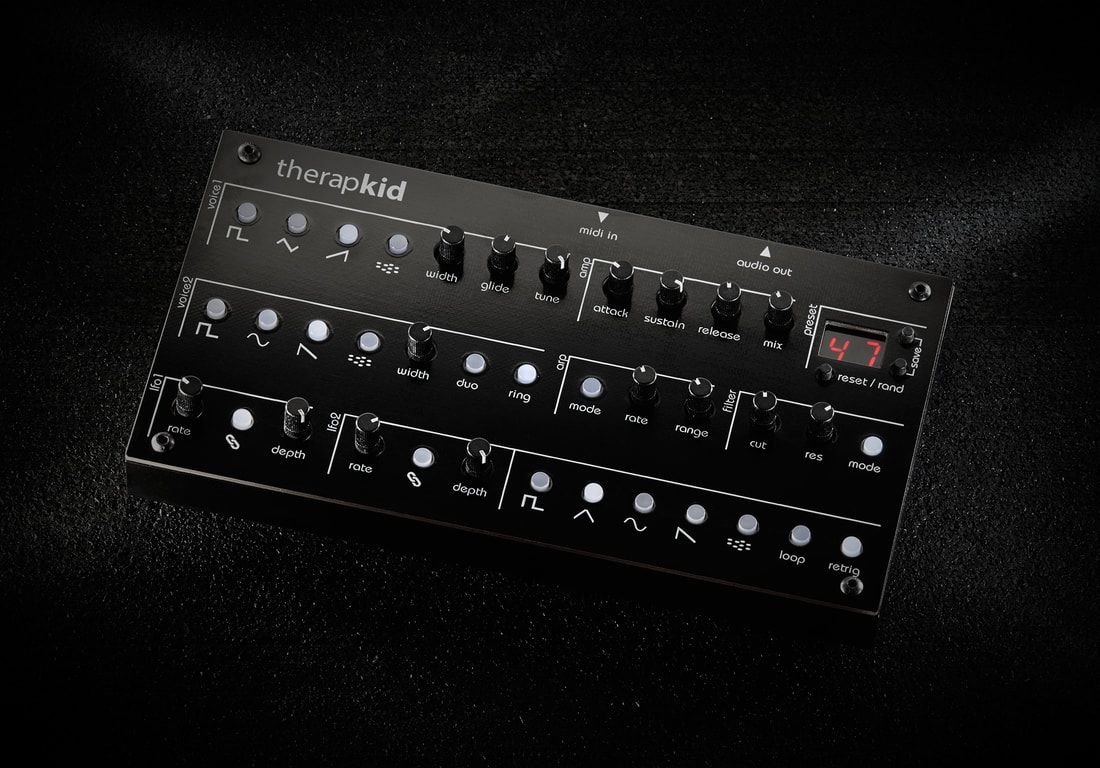 Monophonic, Duophonic, Chords & Drones
TherapKid has 2 voices, each voice consisting of 4 oscillators. In duophonic mode you can play 2 notes at once, in mono mode you can detune them. But you can take things further by detuning each of the oscillators individually to form chords or drones.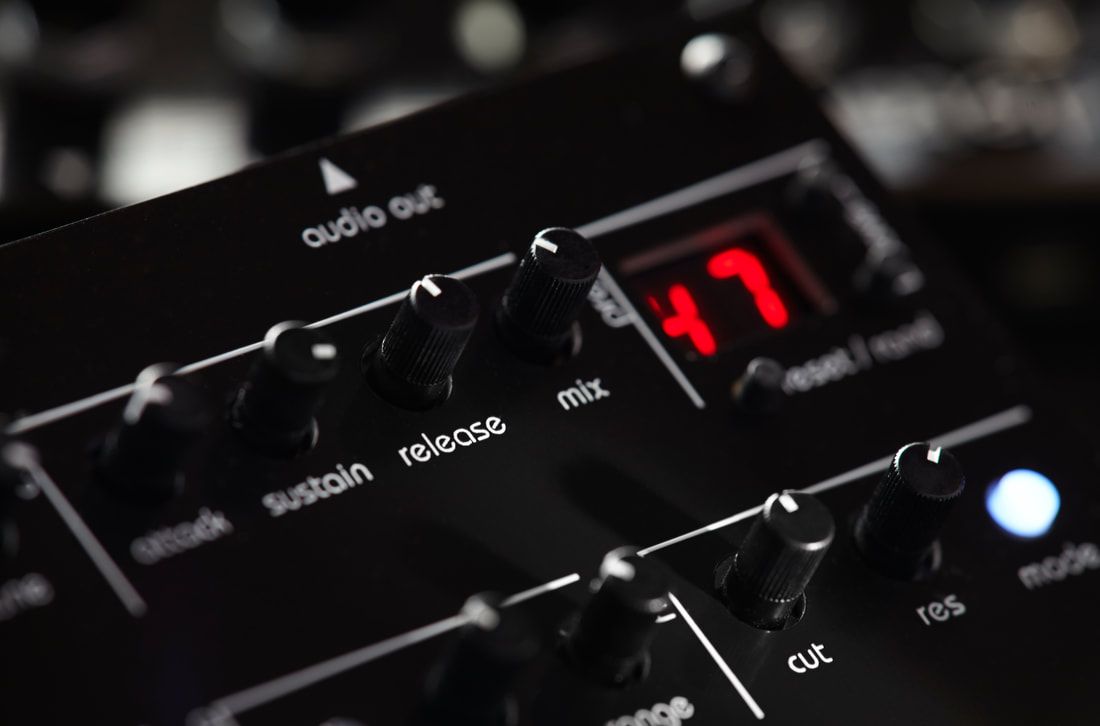 While the wavetables are 8-Bit, they are processed by a powerful 96MHz 32BIT processor and put out of a 16BIT DAC with oversampling and filtering. This formula of retro sound generated by modern hardware allows for plenty of summing headroom, a rich sounding filter, and complex modulations.
Features
Set the volume of the 8 waveforms independently*
Tune each of the 8 waveforms independently (chords, drones!)*
Sine wave for pure tones and deep sub bass*
Muti-mode arpeggiator
Ring modulator
Duophonic or monophonic modes
Hybrid 6581/8580 inspired multimode filter (Low pass, High pass, Band Pass, Notch)
Dual therapSid style LFO with up to 48 connections that can be made a a push of a button.
50 Preset memory with wild random preset generator
USB-MIDI
Hardware MIDI via included 3.5mm >Din5 cable
USB Powered (can be battery powered with a USB battery brick)
*can't be done on a real SID