Who wants another boring compressor? Not us, and there's a new product on Kickstarter that promises to be anything but. The nABC makes sidechain compression easy, flexible and intuitive: it is a an analog, stereo sidechain compressor whose sidechain can be triggered by MIDI, USB, analog synth signals (gate/CV), audio, or pedals, without any need to route sidechain audio signal from a kick drum and with the freedom to decide the time, depth and shape of each individual compression event.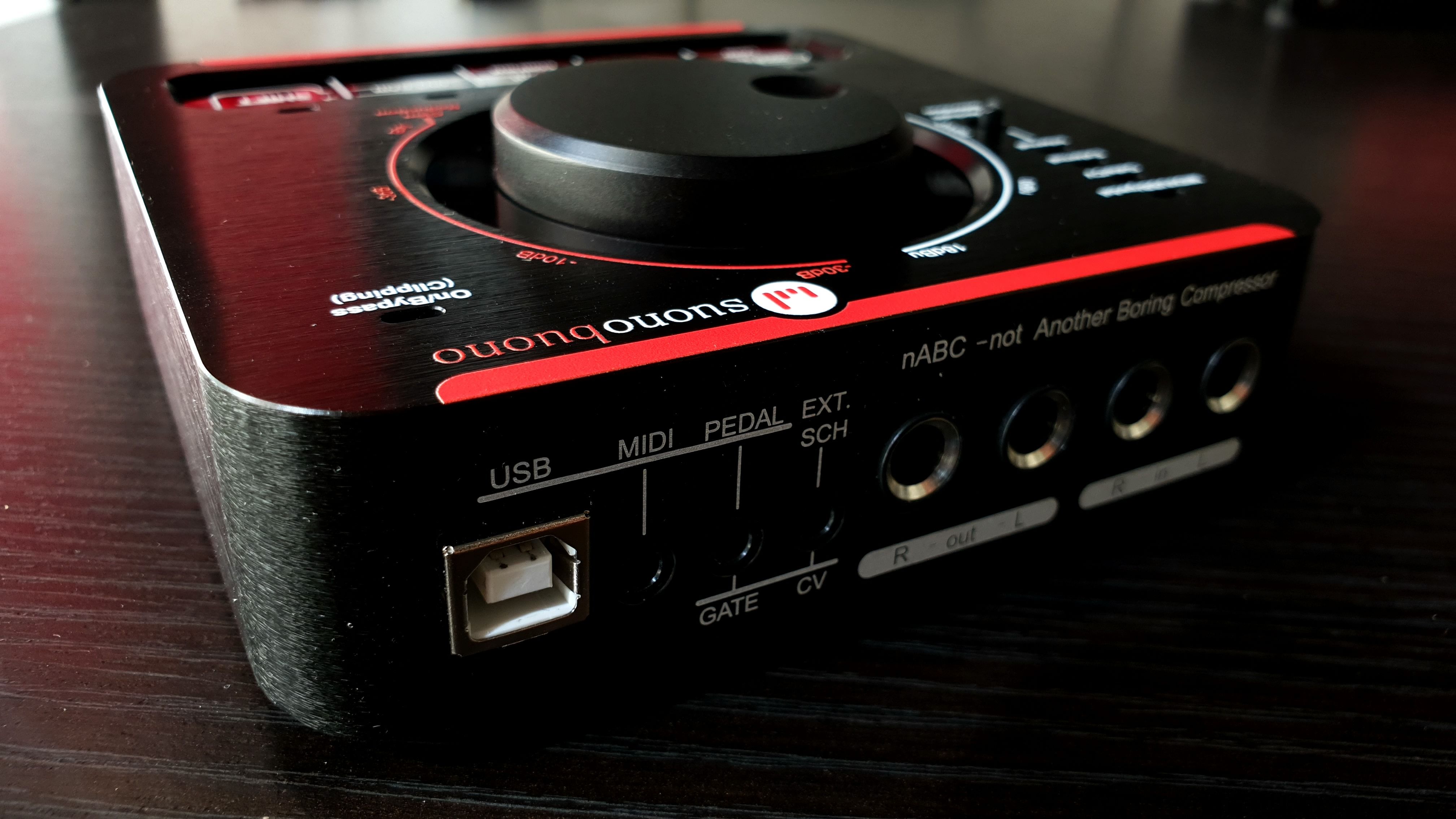 The nABC allows to dynamically attenuate one instrument (for example the bass) when another instrument is playing (for example, the kick drum), giving a cool "breathing" effect to the sound and tightening the mix. In addition, and differently from traditional compressors, the nABC also allows to trigger sidechain compression at any given time, for example shaping the accent of only specific notes on a bassline. Since the shape of compression is not derived from the kick drum, new creative possibilities arise, with compression events that can be arbitrarily long or short. Even creative gating effects can be easily achieved.
The nABC has studio-grade audio quality, it is housed in an elegant machined aluminum case, it uses touch pads and its audio parameters can be automated by USB/MIDI and stored in presets. It can be equally used with modular synths, in digital studios or live.
Features
Studio-grade, analog stereo signal chain
Selectable sidechain trigger: USB, MIDI, analog gate/control voltage, signal audio, sidechain audio, pedal
Audio compression and USB/MIDI sidechain compression can be combined simultaneously
Touch pads and endless rotary encoder for accurate parameters tuning
Attack, release, threshold, ratio, make-up gain, MIDI channel, trigger type and sidechain depth controlled on the panel
Attack, release, threshold, ratio, make-up gain, trigger type and sidechain depth can be automated by MIDI/USB
20 RGB-LEDs ring for signal level, gain reduction and parameters visualization
User presets
Large bypass button
Signal overload indication
Brushed machined aluminum case, can be tilted for desktop use
MIDI DIN to TRS adapter cable provided
Can be powered directly from USB, cable is provided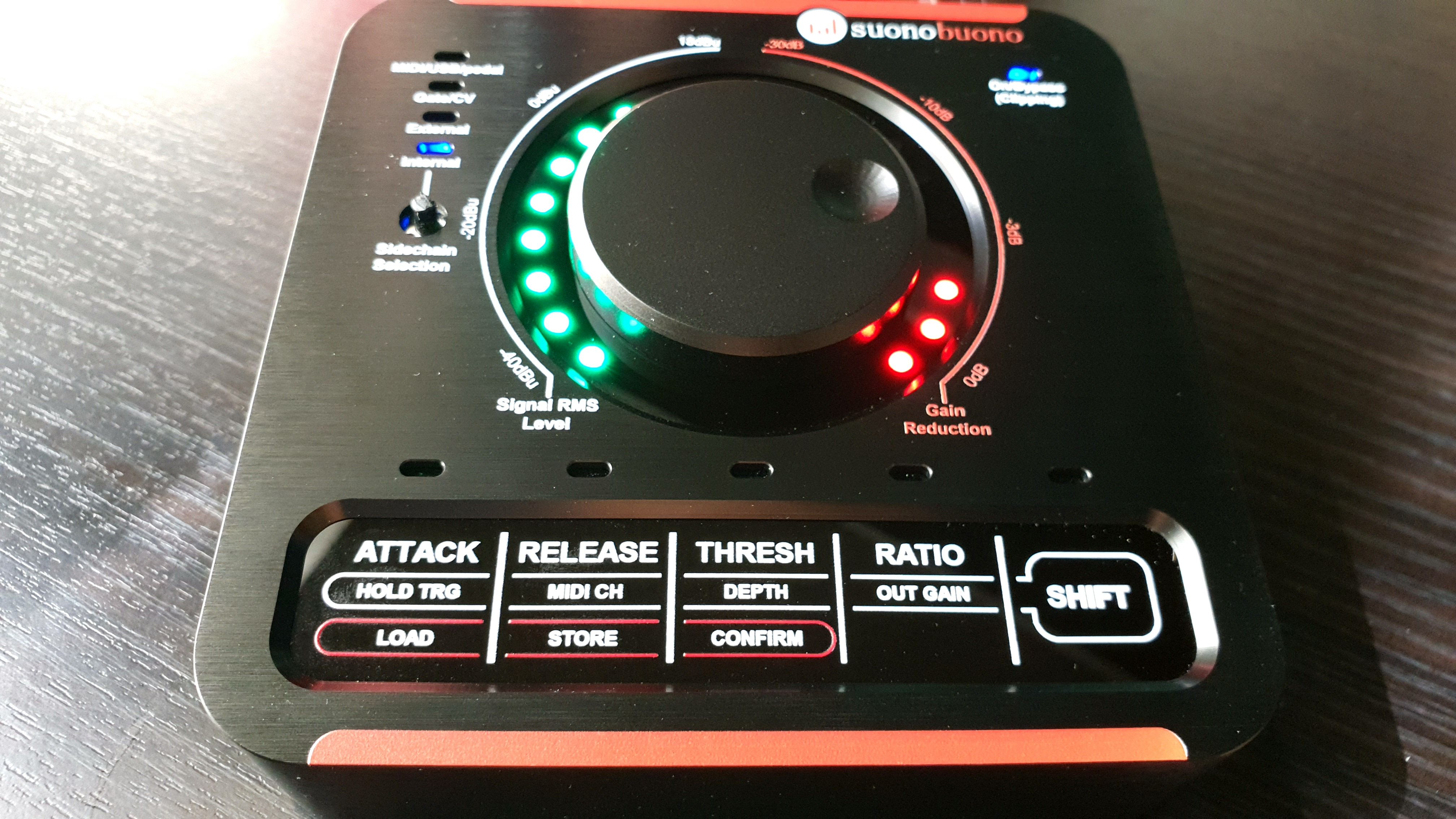 The nABC is available on Kickstarter at significantly discounted price, starting from SEK 2990 (ca USD 320, EUR 280).