Meet Strata, The New, Big, Unique Hardware Controller For Ableton Live
Strata from Envision Sound might look like an impressive pad controller in the style of Push 2. While it can do lots of what Push can, it is capable of a whole lot more too.
Envision Sound, Technologies is a new musician-producer-tech startup formed to bring to the public its first product, called Strata, a next-generation control system for Ableton Live 9 & 10.
Perhaps a bold move, with Ableton already having its Push 2, and with the legacy of Novation and Akai gear, such as the launch pads and APCs, following in the footsteps of equipment like the Monome and MPCs, but Envision Sound asserts that Strata's unique approach improves the fluidity and possibilities of music creation and performance in ways otherwise not currently available.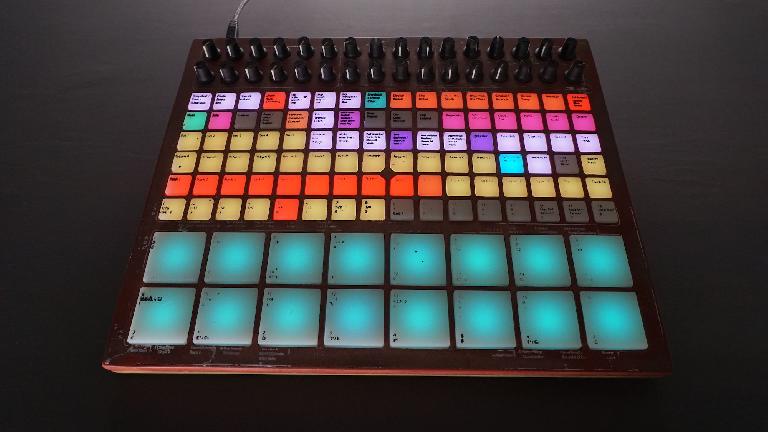 Strata is designed around a combined style of grid controllers and beat pads, but the similarity largely ends at this aesthetic. Rather than the grid to be used as a clip launching matrix, step sequencer, or polyphonic note-play surface, it is used primarily as a menu of modes and options, track selectors, and mixer controls.
The uniquely-defining feature of Strata is multi-selection control, which allows for simultaneous control of its features to affect whatever tracks are currently selected.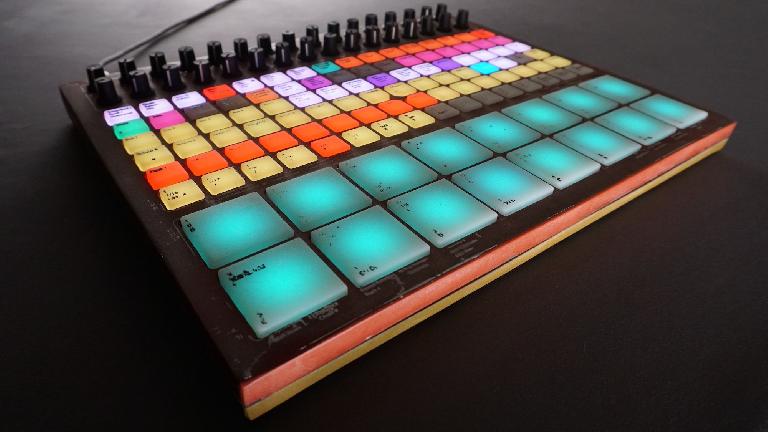 An Overview Of Strata's Main Features:
No on-board display, but auto-changing of Live's views to match controls in use, plus selected parameter control along with 8 macro controls.
16-pad polyphonic note play, with 8 octave banks, for 128 note access, including use with drum rack.
Step sequencer planned for development, but not yet included.
The knobs
Dedicated Sends controls.
Dedicated EQ controls, using auto-loading instance of EQ8.
Dedicated Hi-Lo filter, currently using custom M4L device, planned to be redesigned to use EQ8.
Dedicated Gain control using auto-loading instance of Utility.
Dedicated pan control using mixer section.
Dedicated volume control using mixer section.
Dedicated range-assignable tempo control, currently using custom M4L device, planned to be redesigned without.
The pads
128 snapshots which capture all parameters of selected tracks, including clip loop brace and play-head start position.
128 chain selections.
Clip Cue-Play, triggering on press, stopping on release.
Sound Palette: Play 16 tracks as a drum rack.
Digital-vinyl-style loop length and region control, and slicing, for on-the-fly remixing.
Key transposition in semitone increments.
Miscellaneous features
Dedicated Bus Tracks and Cue Track.
Pitch-tempo latch.
Toggleable MIDI note sustain.
Toggleable option to trigger note C3 while changing snapshots or chains.
Knob-Pad selection split for independent track selection control of knobs and pads.
Envelope capturing of all parameters.