Meet OTO, Geometric Gesture & Touch Music Controller That Fits In Your Hand
A wireless multi-gesture and multi-touch MIDI controller and instrument for around $50? OTO looks the part with a polyhedric enclosure and much more going on inside.
OTO feels like the next natural evolution of MIDI music controllers. One might describe it as a the small lovechild of the AlphaSphere and the Percussa AudioCubes. This geometric musical controller and instrument just hit IndieGoGo and can be triggered with a press, tap, touch; wave, spin, flip and "combines gestural and touch-control across a variety of contexts to let you play synths, trigger sounds, and even spin decks".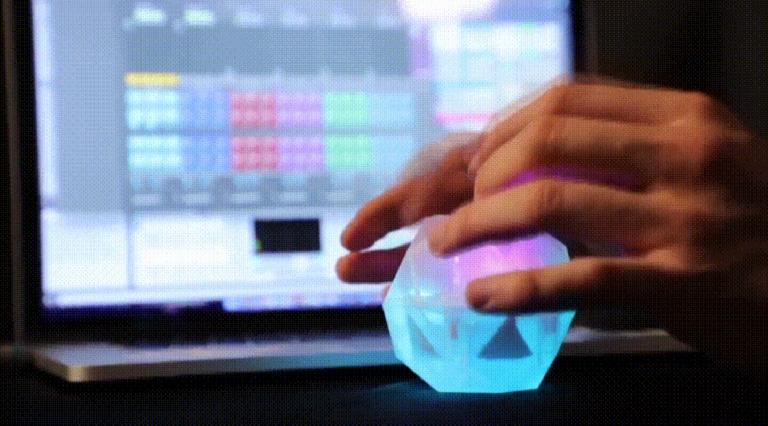 This $53 wireless blueooth controller will come with custom software for desktop and mobile platforms or can be used and setup as a regular MIDI controller in any DAW.
Combining multiple OTO's seems to be the way to go if you wish to really take advantage of it as a potential drum controller or synth / DAW controller.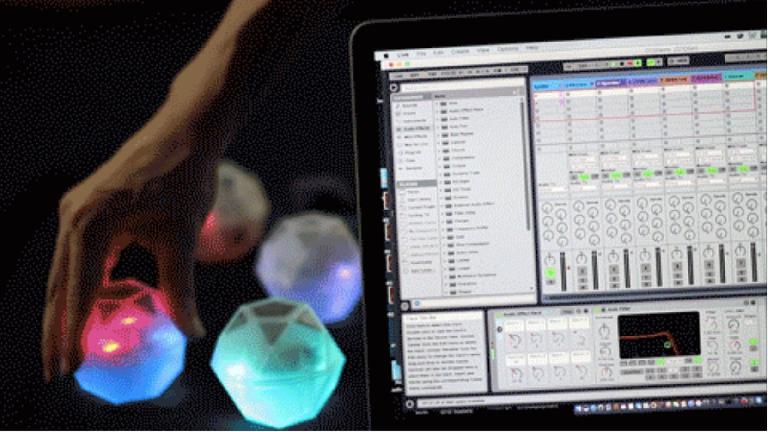 As a combination touch and gestural multimedia controller, yes for producing, live perfromance, DJing and VJing, OTO looks promising. Being a Blutooth device provides even more flexibility when creating with OTO and the price looks more than reasonable too.
NOTE: Liam Lacey just informed us that OTO was successfully funded on Kickstarter in late 2016. We're not sure exactly what has changed between this OTO model and the previous generation at this stage. More info on the previous Kickstarter campaign is here.