August 18, 2019 —Today, MeeBlip announces the MeeBlip cubit go - a unique USB MIDI interface with incredibly tight timing. It's got the ports you most often need when mobile - one input, so you can perform, and four outputs, for sending notes and/or clock.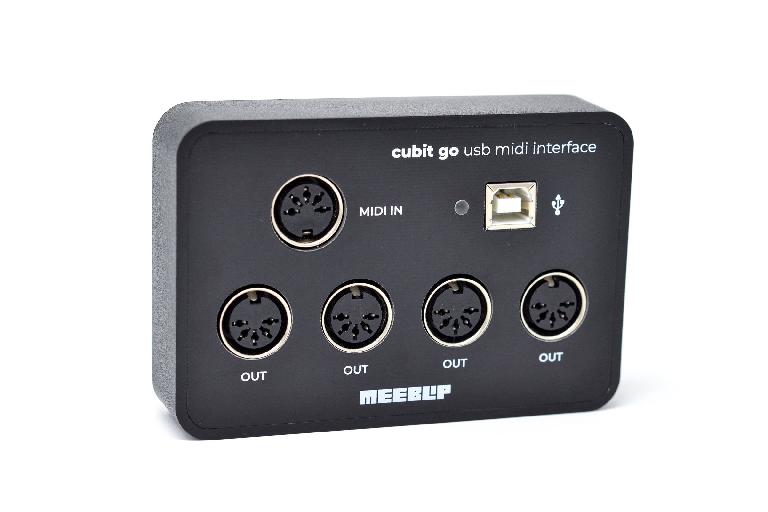 Here's the twist: we've integrated hardware MIDI thru circuitry on the four outputs. Anything you send to the interface's output goes to all four jacks simultaneously. There's no software delay - you get rock-solid, ultra-tight timing.
That makes cubit go the perfect follow-up to our cubit splitter, introduced earlier this year. You still get four outs with identical timing - but now in a USB MIDI interface you can connect to your computer or mobile device. cubit go is driverless and USB powered, so it works with any desktop OS, but also on phones and tablets (with the appropriate cables, sold separately). And the jacks are top-mounted for convenience.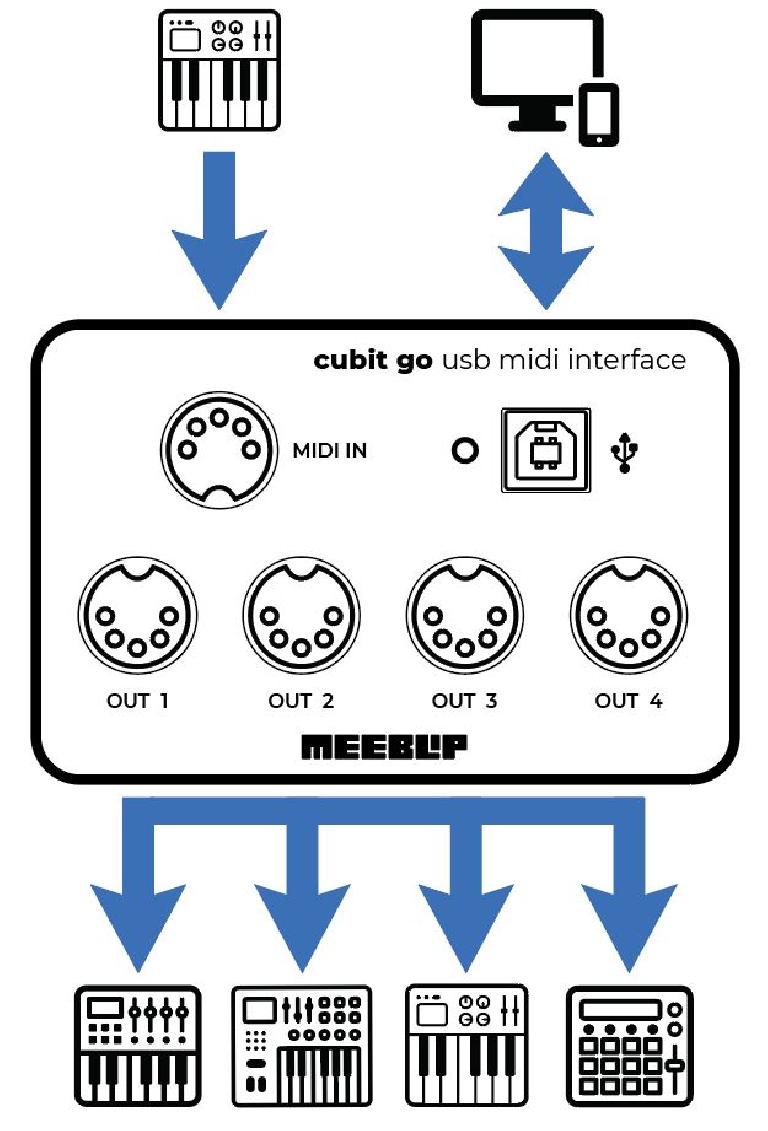 Just plug it in and use it - there's nothing to install, no separate power supply needed, and nothing to worry about. cubit go is palm-sized, lightweight, rugged, performs perfectly, and is easy to use.
Features
1x1 USB MIDI interface with integrated hardware MIDI Thru
Class-compliant USB MIDI - no drivers needed
Four hardware-mirrored output jacks - no software lag
High performance 32-bit ARM Cortex processor
Bright green MIDI light flashes when sending or receiving data for easy troubleshooting
Size: 108 x 76 x 25 mm (4.25 x 3 x 1 inches), weighs 110 g (3.9 oz)
Includes 1 m (3 ft) USB cable
USB powered
Works with macOS, Windows, Linux, iOS and Android*
Made in Canada, available only direct