Cumberland, RI (December 9, 2014)— M-Audio (m-audio.com), synonymous with innovative music production technology, today announced the introduction of the initial versions of its Expansions Collection, a family of software designed to bring greater capability and creative enhancements to their acclaimed Trigger Finger Pro pad controller.

This initial release features five distinct software collections that will give M-Audio's Trigger Finger Pro greater creative capabilities than ever before. Four world-renowned artists have contributed their unique talents and signature sounds to the project, giving artists using Trigger Finger Pro an unprecedented degree of creative options and compositional flexibility.
The four contributing artists to the initial round of Expansions are:
Rui Da Silva—Deep House Collection

Florian Meindl— Berlin Deep House and Tech-House, Sounds of Berlin

Radio Slave—Sounds of Techno

Thomas Schumacher—Berlin Techno

Each custom kit comes pre-assigned and mapped to the AIRDrums software, so they're ready to play. Users can add multi-FX, envelopes, pitch and layering to give their productions even more diversity.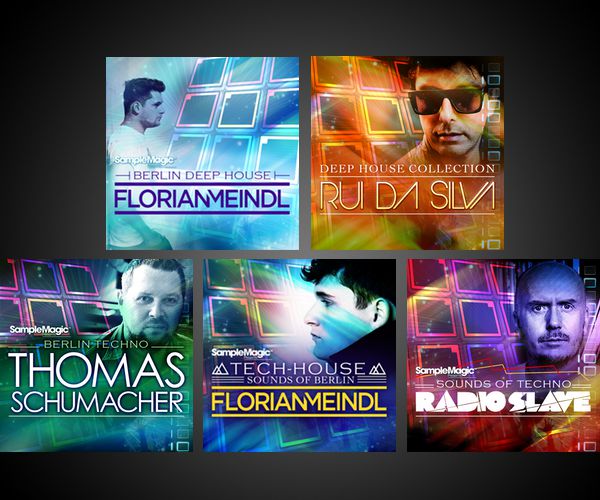 All of the loops inside the expansion pack have been formatted into REX files, providing instant groove control. The user can slow down or speed up to any tempo in a live environment directly from the Trigger Finger Pro hardware or inside their DAW. Users can overlay one-shots, bass lines, and stabs in sync with their loops, all in real time. These unique design features—available only from M- Audio—is what gives the user such a wide array of creative choices.
Here's an overview video of the Trigger Finger Pro itself:
M-Audio Content Manager Andy Mac said, "This is a huge step forward for our brand and for the Trigger Finger Pro platform. M-Audio has always delivered outstanding products for production, so we wanted to make sure the level of detail delivered would sonically elevate the most demanding production requirements. Our world class artist series includes stunning one shots, killer loops, music loops, SFX, vocal glitches and more, all formatted in WAV and REX for instant tempo control in any live environment. We're looking to inspire the artists to perform and create like never before."
Pricing for each individual Expansion pack is $29 USD
The Expansions Collection is available now online directly from M-Audio here.